"You have inspired millions" Rishi Sunak's personal letter to Rob Burrow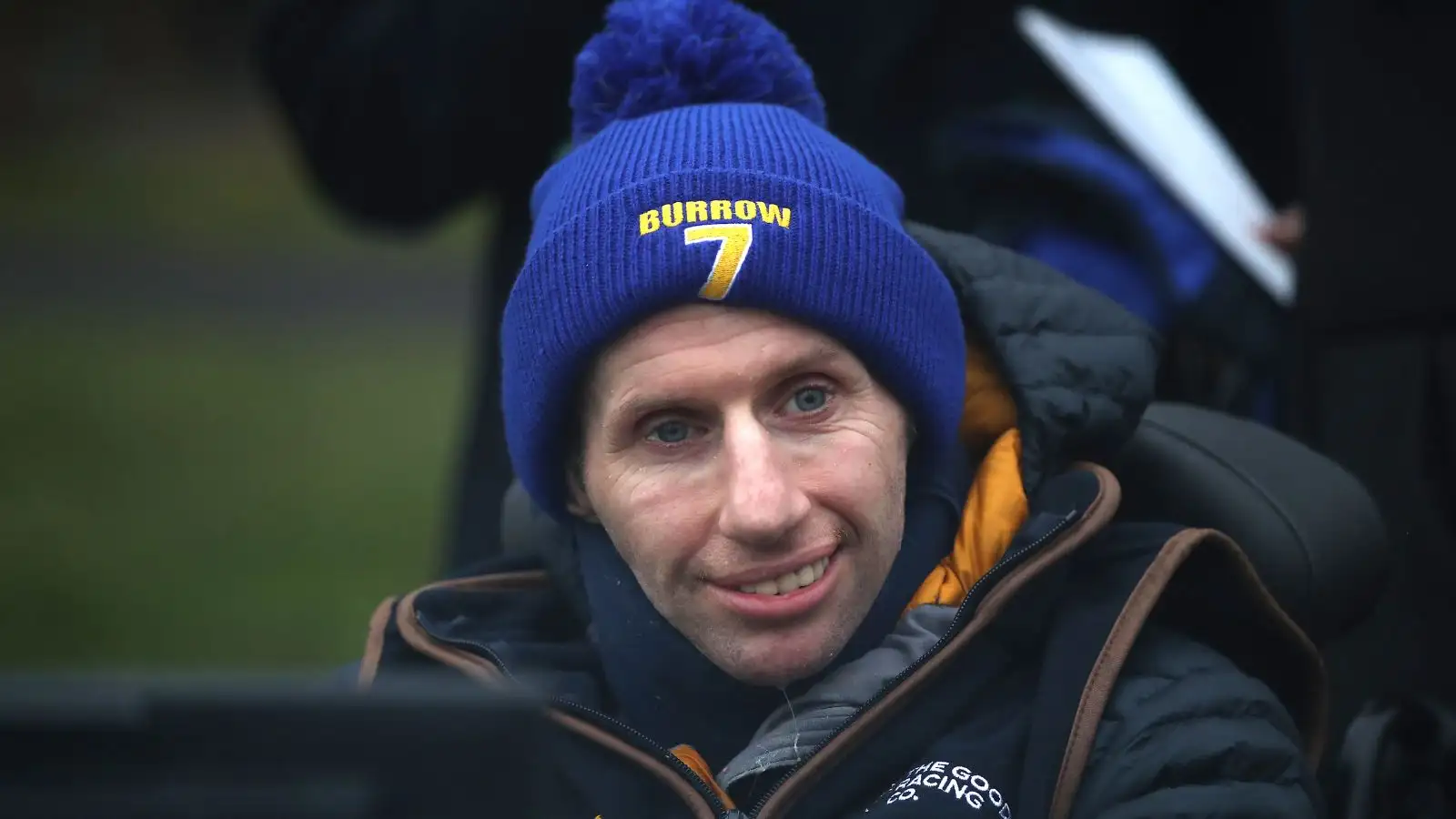 Prime Minister Rishi Runak says Rob Burrow is an 'inspiration to millions' for his remarkable work raising funds and awareness for motor neurone disease.
In late 2019, the Leeds Rhinos legend found out he had motor neurone disease. Since then, he has passionately campaigned and raised funds for people also affected by MND.
Earlier this week, Burrow was named as the 2,000th recipient of the daily Points of Light award.
The award celebrates individuals who make a positive change within their community; and inspire others.
The Prime Minister presented Burrow with his award at Downing Street on Monday.
Rishi Sunak's personal letter to Rob Burrow
Mr Sunak wrote: "You have inspired millions around the world with your strength, courage and positivity.
"Through your intimate documentary and all your work to raise awareness of MND, you have used your profile as one of the greatest ever rugby players to shine a light on a disease that was once rarely spoken about and little understood.
"You have inspired a phenomenal fundraising campaign that is supporting vital new research and improving the care for others – not least through the creation of The Rob Burrow Centre for Motor Neurone Disease in your proud home city of Leeds.
"The legacy of everything you are doing for the fight against this disease will change what it means to be diagnosed with MND.
"As you have said: 'In a world full of adversity, we must dare to dream'. Inspired by you, many will dare to dream and fulfil those dreams, in spite of whatever adversity they may face.
"You are a true Point of Light. On behalf of the whole country, thank you."
Burrow made almost 500 appearances for Leeds across a stellar 17-year playing career. He won eight Super League titles, two Challenge Cups and three World Club Challenges with the Rhinos.
The 40-year-old was awarded an MBE in the 2021 New Year's Honours list for his services to rugby league and the MND community.
Burrow's message to the Prime Minister
Burrow dedicated his Points of Light award to all those living with motor neurone disease.
He said: "I would like to thank the Prime Minister for this award and also the £50million commitment by his government for MND research.
"I know the first 30 million is already making a huge difference; and I hope the remaining 20 million will be made available as soon as possible as time is not a luxury that the MND community has.
"I would like to accept this award on behalf of my fellow 5,000 people with MND in this country and ask the Prime Minister that when he stands in the House of Commons and sees his fellow MPs, that he imagines six more people behind every one of those 650 MPs each with the worst possible diagnoses in front of them.
"When he does that and makes the very important decisions his office demands, I would ask him to do it with compassion with each of those people. Because as my good friend Kevin Sinfield said, this country cares."
In addition, the incredible Rob Burrow: Living with MND documentary won the Television Documentary of the Year award on Monday night.
READ NEXT: Humbled Lindsey Burrow to step "out of comfort zone" for Rob