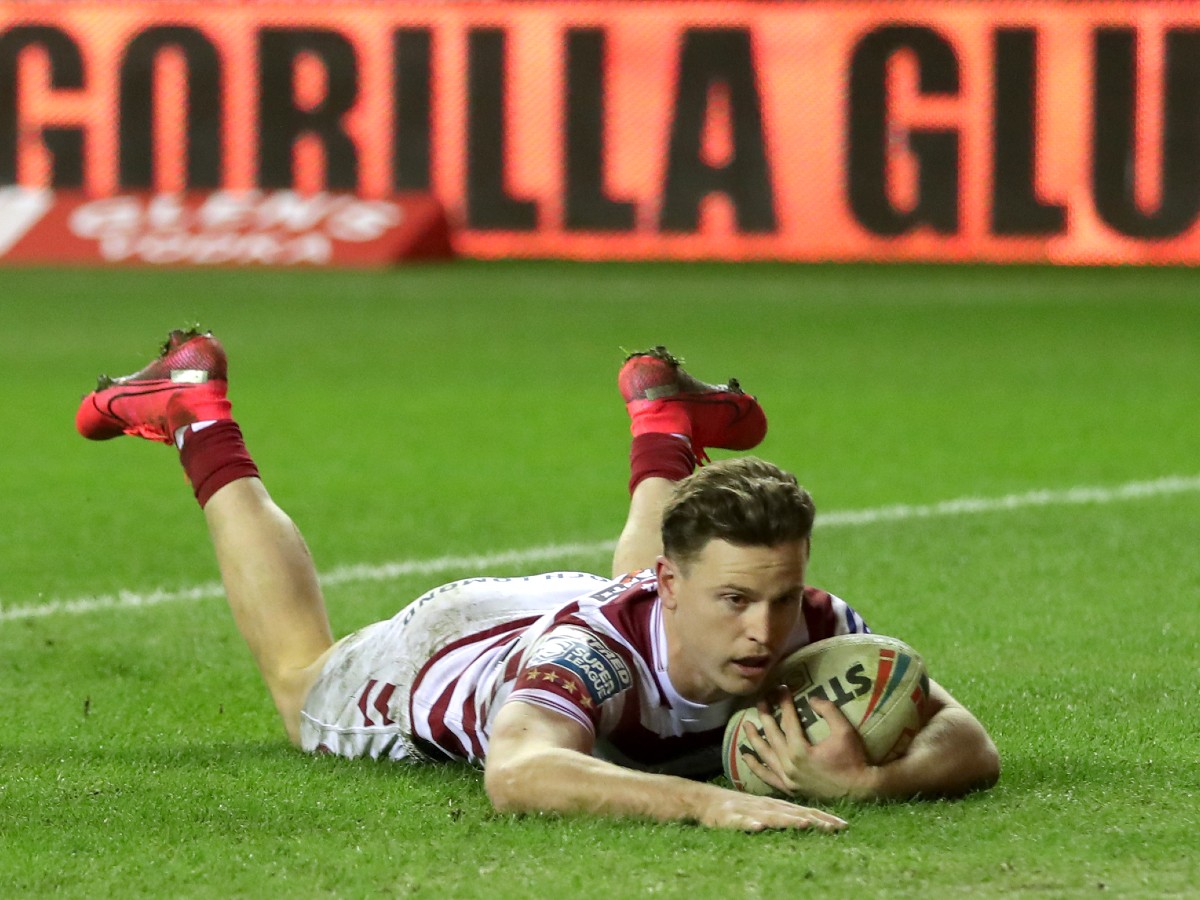 Jai Field on how close he was to signing for Leeds
Wigan full-back Jai Field has revealed he was very close to signing for Leeds before signing for Parramatta. (Daily Mirror).
Field told Daily Mirror: "It was quite close. We'd pretty much agreed to the terms. I knew the Leeds boss Rich Agar from when he was at Dragons. He was trying to get me over and it was just down to some logistical things. They didn't happen in time and that fell through so that's how I ended up at Parramatta (in 2020)."
Lewis Dodd on becoming first choice
St Helens half-back Lewis Dodd has said it has been a 'rewarding feeling' to become the first choice scrum-half at the club. (St Helens Star).
He told St Helens Star: "It is just a case of me being consistent every week – because that is what this team has been so good at these last few years. I am just adding my bit to that team and that is what I am focusing on."
Adam Swift backs Hull derby as best
Hull FC winger Adam Swift believes the Hull derby is better than Wigan v St Helens. (Sky Sports).
Swift told Sky Sports: "In my opinion, the Hull derby is the better derby. It's unbelievable. I think off the field is where Hull takes the win. The fans are absolutely mental."
Zak Hardaker dropped for Good Friday derby
Wigan Head Coach Matt Peet has announced centre Zak Hardaker has been dropped for the Good Friday derby. (Wigan Today).
Peet told Wigan Today:  "Zak (Hardaker) comes out but it's not for an injury, he's failed to meet some of our standards off the field. He's reacted well since being told that and remains very much part of our plans going into next week, but he won't feature this week."
Tui Lolohea unsure why it didn't work at Leeds
Huddersfield full-back Tui Lolohea has admitted he is unsure about why his stint at Leeds did not work out. (Yorkshire Live).
He told Yorkshire Live: "We had a decent team on paper but I still can't answer to this day why it didn't work out. Are there any lingering regrets? Oh, definitely."
Shaun Ainscough announces retirement
Rochdale winger announced on social media he is retiring from the game at the age of 32.
He has also represented Wigan, Widnes, Castleford, Bradford, Whitehaven and Batley over a 13-year career in the game.
Birthdays
Former Wakefield, Sheffield and Hull KR forward John Glancy turns 60 today. (14th April).
Also celebrating; Former New Zealand international Jeremy Smith (42), former Scotland international Michael Robertson (39) and Fiji international Tevita Cottrell (26).
Trivia
Jai Field has nine tries in eight appearances for Wigan in the Super League.
Read More: Brett Hodgson calls Hull derby THE derby