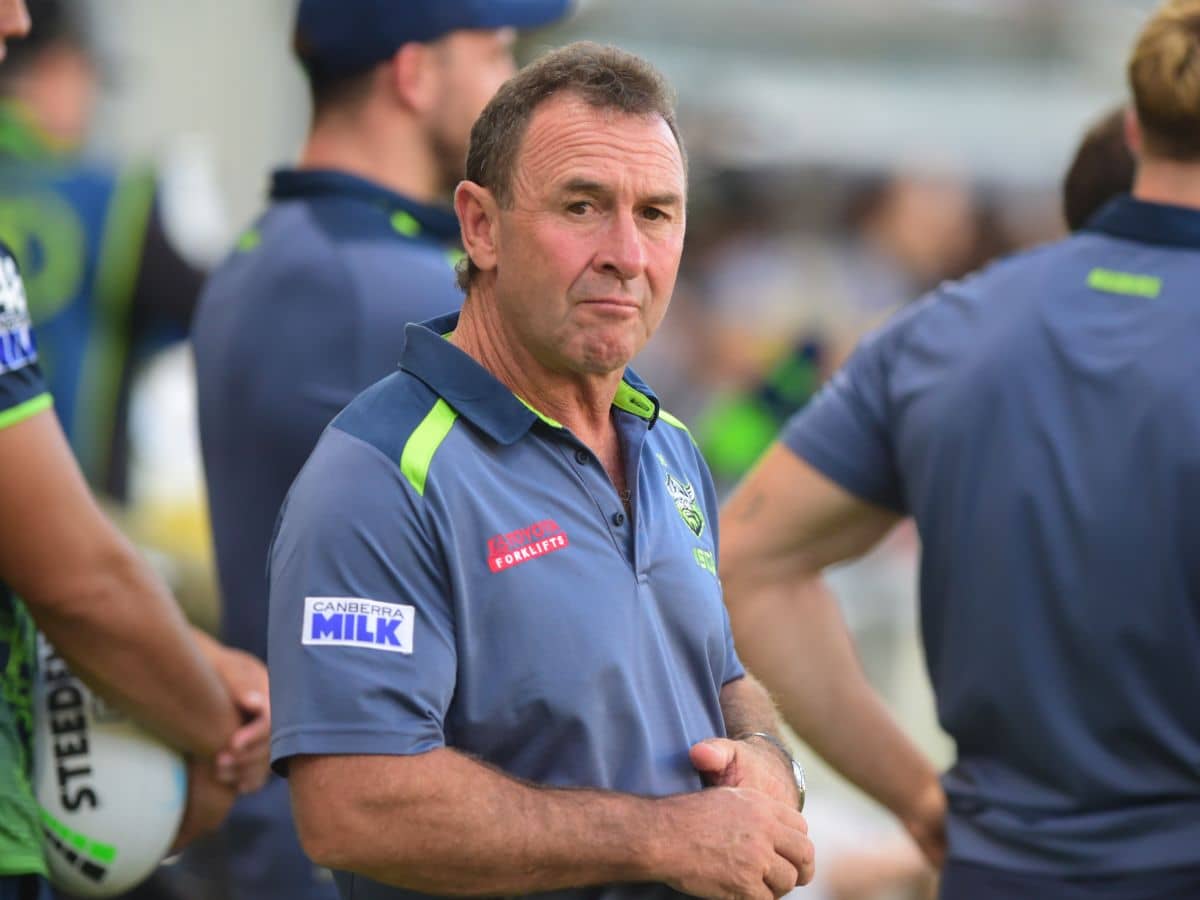 Canberra coach Ricky Stuart has dismissed speculation linking him with Wests Tigers and the Canterbury Bulldogs, saying he would never be able to coach a side against the Raiders again.
The Tigers and Bulldogs are looking to appoint a new coach and Stuart has been mentioned as a potential candidate in some quarters. However when quizzed by the Daily Telegraph he flatly ruled it out.
Stuart's love for the club is too strong. He represented them on 203 occasions as a player before moving into coaching. He had spells at the helm with the Roosters, Sharks and Eels before landing the Raiders job in 2014.
Canberra the only club for Stuart
Stuart has been in charge for 211 games and says he could not go against the Raiders again in the future.
"I have no interest in coaching anywhere else," Stuart told the publication. "I started at the Raiders as a player and I'll finish here as a coach."
How long Stuart stays as coach of the Raiders is another question. He is under contract until the end of 2023 but has not ruled out signing an extension.
Much will depend on how the Raiders are going and if he still has the support of the board. Canberra have had to weather some stormy seas already in 2022.
They lost five games on the spin earlier in the season and questions were being asked. However they have bounced back well and sit 11th on the ladder, just two points away from the eight.
A place in finals would certainly silence any doubters out there. But what ever happens speculation will rumble on while the clock ticks on his contract.
Stuart cool on new deal
That is of no concern to Stuart though. He remains focused on the job in hand and says there is time to talk contracts down the line. But he will not end up in the opposition coaching box.
"There are some important people at this club I'll be speaking to first," he added. "We'll have a chat and take it from there. There's only one thing I'm certain of and that is that I'll never again coach against the Raiders. I just don't want to do it."
The Raiders will be back in action when they take on the Dragons next Sunday.