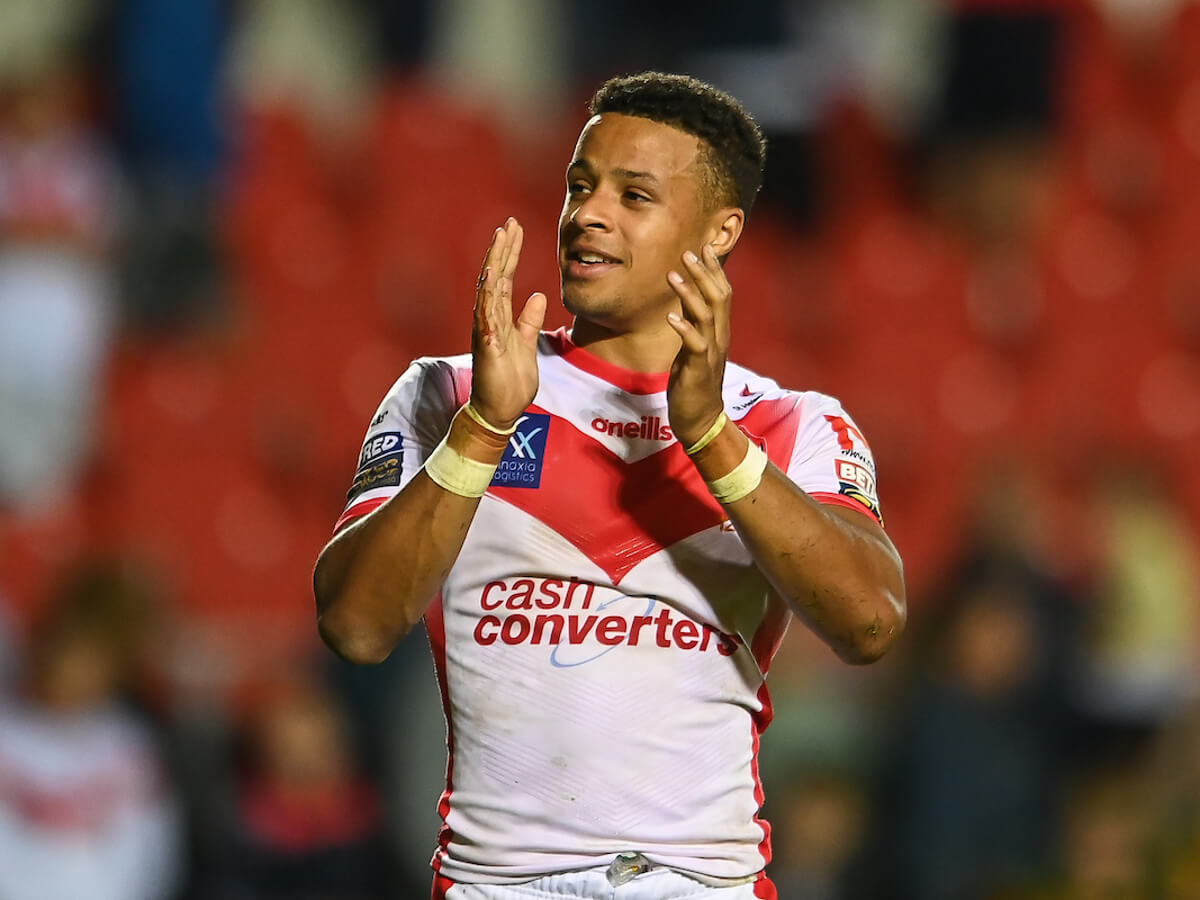 St Helens winger Regan Grace could miss the first month of the new season after picking up an elbow injury in pre-season.
Grace has picked up a knock to his elbow, which has also affected the tendons in his bicep.
Head Coach Kristian Woolf confirmed the news whilst previewing Saints' only pre-season friendly against Leigh on Friday night.
Woolf is also set to be without Morgan Knowles, who will not be risked having had surgery in the off-season. Curtis Sironen is also unavailable after recently recovering from COVID-19.
On Grace's injury, Woolf said: "Regan Grace,has picked up a little bit of an injury through the preseason, unfortunately.
"He's got a knock on an elbow that's affected his bicep and his bicep tendon. So there's something that we've had to intervene with. And he's going to miss a little bit of footy.
"He's probably going to miss the first month, I'd say of footy. Which is obviously a bit of a knock for us and really unfortunate. But in the big scheme of things, he's going to get plenty of footy to play once he gets back as well."
James Bell to get chance to impress
New signing James Bell will get the chance to play against his old club, Woolf also confirmed.
Bell joined Saints ahead of the 2022 season from the Centurions. His new Head Coach hopes his "under the radar" signing can do well.
He added: "He's probably a little bit more of an under under the radar type signing. But it is a bit of an exciting signing for us as well. He's gone about his pre-season work really well. What we what we liked about him when we watched him play for Leigh, he's got a terrific skill set.
"A good example of that is a guy like James Bentley over the last couple of years. And while I'm not saying that James Bell is the same sort of player as James Bentley, it's a good example of that kind of player that develops really well in our system.
"And we've got the same high hopes for James Bell in terms of how he's going to progress and how he's going to offer us things.
"He gets an opportunity this week. He's been a little bit disrupted, like a couple of others, and over the last couple of weeks with with some COVID stuff. He hasn't actually had it, but close contacts and that kind of thing.
"But he's certainly fit, raring and ready to go. I'm really looking forward to somebody he does against Leigh."
Read More: Penrith say St Helens never had any genuine intent to arrange World Club Challenge