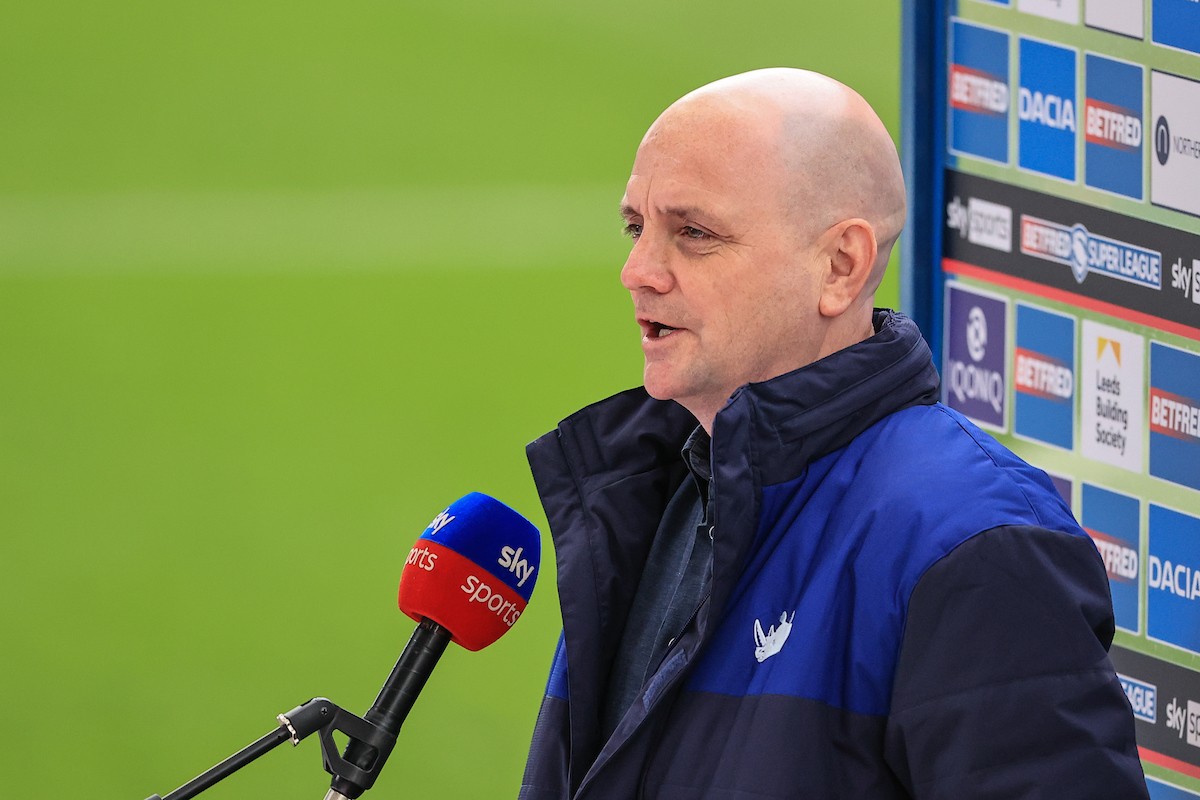 Leeds coach Richard Agar says the Rhinos inquired about the availability of England half-back George Williams but hold out little prospect of signing him.
The 26-year-old Williams became a free agent on Tuesday when his NRL club Canberra announced his immediate release and thus sparking a flurry of interest, with Wigan emerging as favourites to re-sign their former player.
Leeds are in the market for a half-back following the sudden retirement of Kyle Eastmond and lingering doubts over the fitness of Rob Lui, and Agar confirmed his club's interest in Williams at his weekly press conference.
Agar said: "I'm really good mates with George's dad, Pete, and we did speak to George's agent.
"We did seriously inquire about whether it would be an option but it's fair to say we've established that George wants to settle back in the north west.
"So we think that very much rules us out of signing him, although things change. They know where we're at if the situation changes.
"We've said we would be prepared to speak to George and look at an offer but at this stage it's unrealistic to think we'll be in the running."
Wigan coach Adrian Lam has confirmed that his club, who have first refusal on the players' services, have already spoken to his agent while Warrington are also being linked, although they are not thought to be in a position to make a move in the short-term.
Meanwhile, the Raiders have defended their decision to release Williams with immediate effect after the player claimed on social media he was being "kicked out of the door".
Williams, who was less than halfway through a three-year contract, asked for a move at the end of the season to enable him to return with his pregnant girlfriend to England and says he was shocked to be told his departure would be instant.
Canberra say they offered Williams the chance of an extended stay in England in the 2022 pre-season in an effort to persuade him to see out his contract but say their hand was forced by the player's decision not to make himself available for this week's match.
A statement from the Raiders said: "George's final request for a release came on Monday evening. The following day George withdrew from training and the upcoming match against the Roosters.
"This decision prompted the club to offer George an immediate release given the stress this was evidently causing he and his partner, thereby giving them the opportunity to return home earlier.
"As a club, we have a duty to act in the best interests of the club, its members, sponsors and supporters. Sometimes the best interests of the club do not match those of an individual.
"The club therefore determined that granting George an immediate release would allow us to plan better for the club's future.
"We would like to reiterate that it was the club's overwhelming preference to keep George until the end of next season, as he is a good person, well-liked and a valuable member of our club.
"However, when this situation became untenable, we needed to act in the best interests of the club and our future."
---
Subscribe to The Final Hooter on Apple Podcasts and get involved with the free-to-play Fantasy Rugby League 2021.
Rugby League Nostalgia is here! Get involved with Love Rugby League's new group on Facebook to share all your rugby league nostalgia and celebrate the rich heritage of our sport.