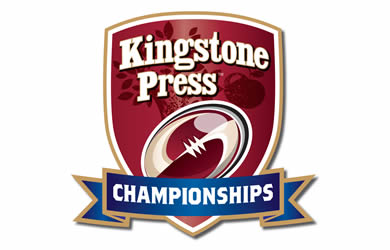 Barrow Raiders coach Bobbie Goulding is hinting at more changes to his team following their 54-28 defeat against Keighley Cougars.
And the former France coach has challenged his players to complete four out of every five sets if they are to give themselves a chance of staying in the Kingstone Press Championship.
Goulding said: "We can't drop below 80 per cent, because we're not good enough. If we can keep it at 80 or above, we're going to be in with a shout."
The Raiders currently have one win and one bonus point from their first six league fixtures, while opponents Featherstone Rovers are currently second in the table with four wins and two bonus points from their first half-dozen games.
Featherstone coach John Bastian will be without Jamal Chisholm for the trip to Cumbria, while Gavin Bennion is still another week away from first-team selection.
Bastian said: "We were very good against North Wales Crusaders last week; I thought the attitude and application of the players, from the first minute to the 80th, were of the standard we're looking for at this club.
"We understand that Bobbie (Goulding) is on a new journey with Barrow and we wish him well, but this is a game we'll be very focused on.
"They'll be pretty desperate and we'll have to be ready for that come Sunday, but we will be."