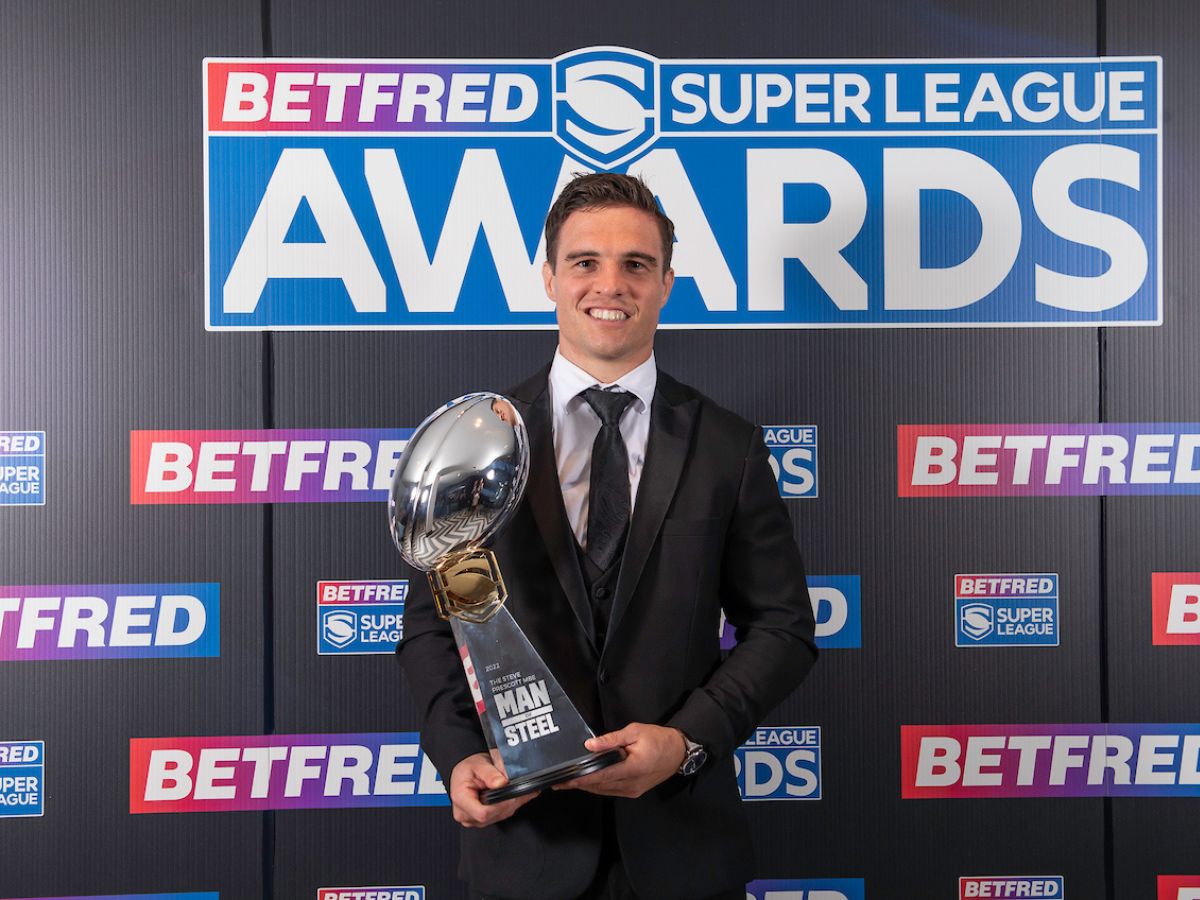 The current voting system for the Super League Steve Prescott MBE Man of Steel award has been questioned.
Salford's Brodie Croft beat off competition from Wigan duo Bevan French and Jai Field to land the 2022 award recently.
For each match in the season, three players are awarded points (3-2-1) for their performances with the totals going towards the Man of Steel leaderboard.
This is publicised in the early part of the season but after round 15, the votes are no longer published to the public.
Some argue that this format means that players playing in better teams with better players are at a disadvantage, because the man of the match performances are shared around.
But Paul Cooke says it is much better than the previous system, which he says was abused by players mocking the award with joke votes.
Players ruined the old system
Writing in his Hull Daily Mail column, Cooke said: Many years ago when I was playing, the Man of Steel was voted by the players. At the end of every season, you'd get a form that you'd send via the club back to the RFL.
"The Australians treated it with no respect, it was a big joke for many of them.
"I've seen a lot of people critical after Brodie Croft one the award but for starters, let's remember that the players ruined the old system.
"It is a little bit easier for Brodie than players at a Wigan or St Helens because there are superstars all over the pitch they're competing against each and every week. But here's the reality, there is no perfect system for voting."
Cooke pointed to a number of examples from 2018 where players made unusual selections, such as nominating team-mates, rookies and injured players.
He also responded to criticism from Martin Offiah that half-backs have more chance of winning the award due to the "glamour" of their position.
Since the voting system was changed ahead of the 2019 season, the award has been won by Jackson Hastings, Paul McShane, Sam Tomkins and Croft.
That positional pattern is not too dissimilar to the preceding years, with the last outside back to win the award being Pat Richards in 2010. James Graham was the last non-hooker forward to win the award in 2008.
Remarkably, not since Zak Hardaker in 2015 has the Man of Steel come from the Super League champions.
The only St Helens player to win the award in the last 12 years was Ben Barba in 2018, before their run of four consecutive titles.
MORE: Man of Steel Brodie Croft expresses desire to extend stay at Salford