Peter Mata'utia: More players than ever opening up about their struggles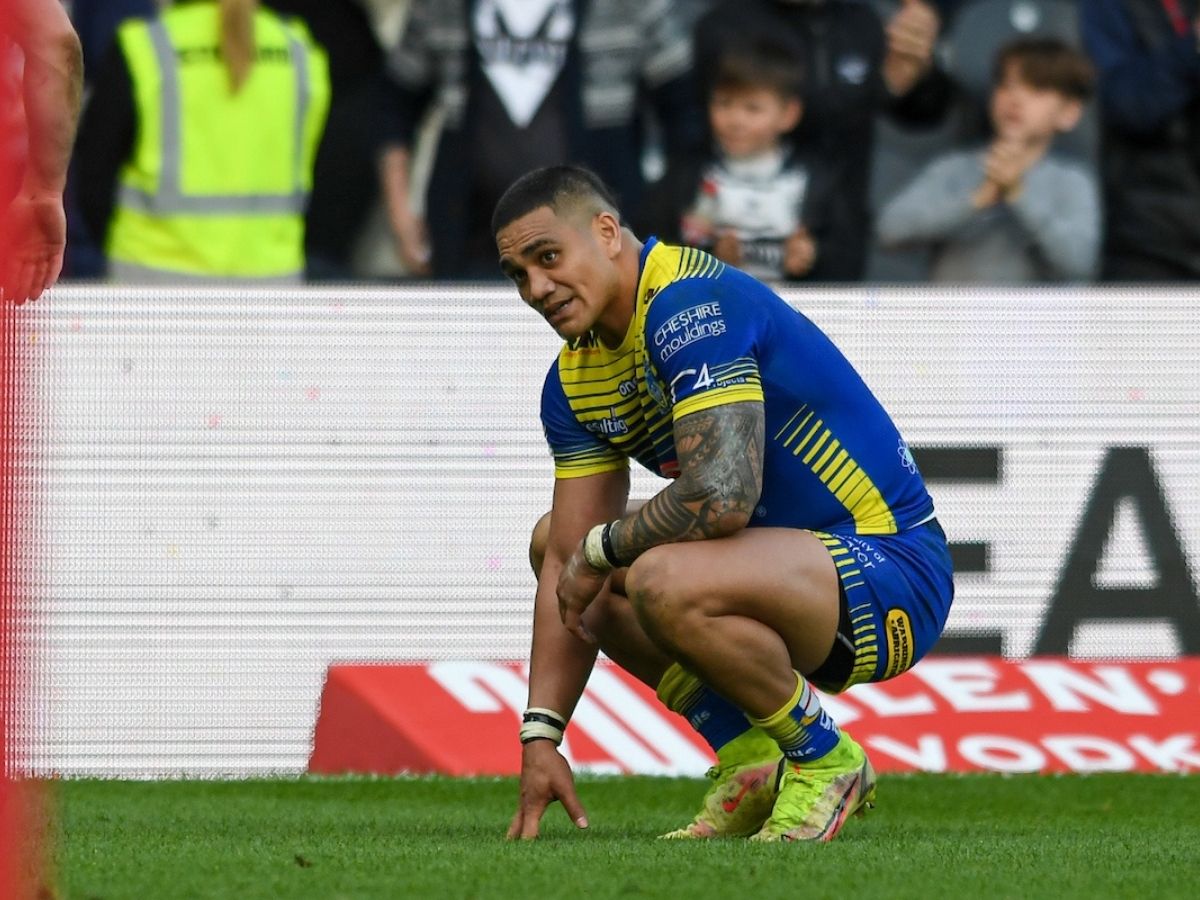 Warrington centre Peter Mata'utia believes more rugby league players than ever are opening up about their mental health struggles.
The Samoa international has spoken openly about his tough family upbringing and his own battles which saw a fall into suicidal depression over a decade ago, and prompted Mata'utia to set up his own charity in Australia. 
The player continues to work in promoting positive mental health and has thrown his weight behind this week's Tackle The Tough Stuff round of Super League fixtures in association with the independent charity Rugby League Cares. Mata'utia comes against his brother Sione as Warrington play champions St Helens on Thursday night.
Peter Mata'utia humbled by Rugby League Cares support
And speaking on this week's Love Rugby League Podcast, Mata'utia describes how he has seen a huge shift in awareness and understanding of mental health issues thanks to the work being done by RL Cares and another leading mental health charity State of Mind Sport.
"Growing up and coming home from school I was never once educated about what a mindset is," he says.
"I'm seeing a lot more players open up now about what they're going through.
"It is a daunting place to open up in front of your team-mates. But in the last few years I've seen a lot of it.
"It's cool to see the coaches encourage it. Having organisations like Rugby League Cares involved with past players being vulnerable makes a massive difference. 
"Rugby League Cares is a great organisation for kids who are just getting into your sport, players who are just leaving the sport; and players like me who are still in the sport. I'm very humbled.
"I hope that having a round of fixtures like this shows people that it is not the baggage we carry, it is how we carry it. If we are not speaking, we are storing and that stuff gets heavy.
"Nobody is alone, we all go through it together. I hope that this exposes that it's okay to speak up and share your pain."
PODCAST: Tackle the Tough Stuff featuring Paul Wood, Peter Mata'utia & Elijah Taylor