Paul Wellens confirmed as new St Helens head coach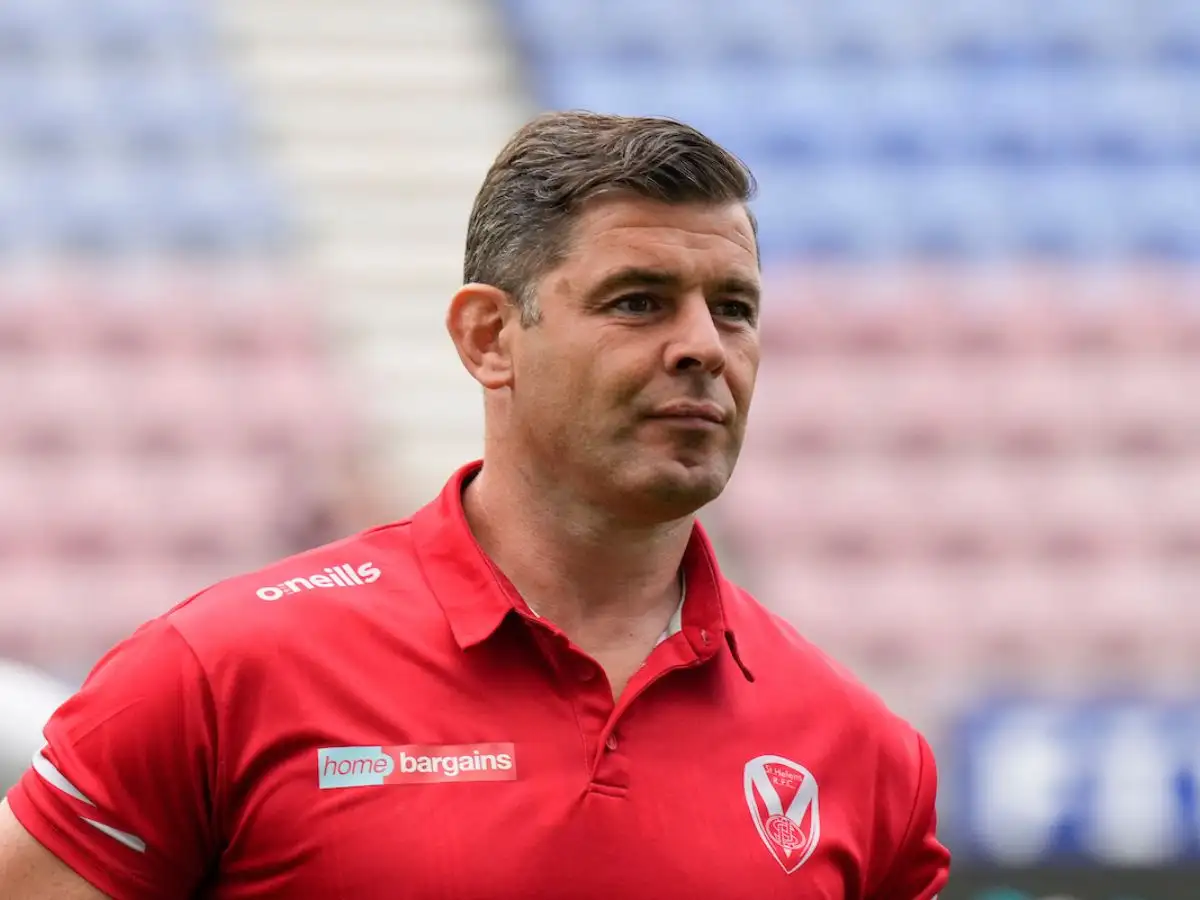 Super League champions St Helens have appointed club legend Paul Wellens as their new head coach, succeeding Kristian Woolf.
The 42-year-old has signed a two-year deal, with the club having the option to extend his contract by a further year.
Wellens has been assistant coach at his hometown club for several years. He has been in the role for their four successive Grand Final victories.
For the last three seasons Wellens has been assistant to Woolf, who will return home to Australia with his family to take up an opportunity with the Dolphins. Before that, Wellens was Justin Holbrook's right-hand man.
Wellens will be assisted by Laurent Frayssinous, who is the current head coach of the France national team.
Paul Wellens on becoming head coach of St Helens
Wellens said: "I am immensely proud to be named head coach of a club like this. Given the fact it is a club that I hold very close to my heart and one that I have been involved with all my life, it is a huge privilege and a huge honour for me.
"I have worked with some great coaches who have been hugely successful. I've had some wonderful experiences along the way too. I have learnt a lot I will lean on those experiences as I take the reins as head coach.
"I'll take knowledge from all those coaches, but I also have my own ideas and philosophies and I will want the team to play my way. I know the fans and the town like an attractive style of rugby and I want to expand on that a little bit. Having said that, we also need to maintain the desire, the hard work and that defensive steel as that is what gets you over the lines in big games.
"What success has given this group over the last few years is a thirst for more and I also have that as a coach. I want to continue that. The challenge year on year does get tougher and it is one that we are going to have to rise to again."
Laurent Frayssinous on being assistant to Paul Wellens at St Helens
He said: "I'm really excited about this new challenge. St Helens is a huge rugby league club and their un-rivalled success means I am joining them at a great time. To be asked to join Paul Wellens as a coach at this club is a real privilege.
"I'm really looking forward to working alongside the staff and the players and buying into the culture of the group. We're all focused on the task ahead and although it is a new chapter with Paul and I, we are both looking forward to working together and bringing more success to St Helens."
As a player, Wellens made 495 appearances for the Saints between 1998-2015. He was part of the Saints playing squads that won the Grand Finals in 1999, 2000, 2002, 2006 and 2014. He is also a five-time Challenge Cup winner.
Wellens won 31 international caps in total for Great Britain and England.
Read more
PODCAST: Paul Wellens on James Roby, England & coaching ambitions
WELLENS: Paul Wellens inspired by "Rain Man" Kristian Woolf
SAINTS: Kristian Woolf believes St Helens have credentials to make it five in a row
FOLLOW: Keep up with all the latest on the Love Rugby League mobile app and podcast