Lots from France in this week's paper talk, including relegation, revelations and visa headaches.
Back to Paris
John Kear has had a wonderful career and is a great rugby league man – he even spent time with Paris Saint Germain in their maiden year in Super League in 1996.
Sadly PSG only lasted two seasons, but it's no wonder they struggled given the revelation from Kear.
He told The Yorkshire Post: "It really was a great learning experience. They had different clubs in the south of France and, when I first went there, the (Paris) players were playing in the French Elite competition in midweek and then Super League on the weekend.
"It was bloody nuts! But it was the dream of having the capital city of France involved.
"That's all I thought was wrong with it: they played the games in the wrong place."
Almost 30 years on from PSG kicking off Super League, it seems that the World Cup final will be heading to Paris in 2025.
Brexit halts France progress
Young French players will no longer be able to make name for themselves at English clubs, reports League Express.
Due to Brexit, French players will find it near-on impossible to get a visa – unless they have already played in the English competition.
That means the likes of Theo Fages would no longer able to do what he did at 16, and swap Perpignan for Salford to improve his career prospects.
It's due to the French Elite Championship not being classed as an elite competition for purpose of a sports visa; something that the RFL are lobbying to change.
Museum fall-out
The fall-out continues over the National rugby league museum, which has now received further national attention courtesy of The Guardian.
Kirkless Council have irked just about everyone with their u-turn over hosting the museum at the historic George Hotel.
Professor Tony Collins said: "There aren't many sports where you can pinpoint the exact location it was founded.
"A lot of people feel betrayed by Kirklees council. Because of what they promised initially, but also the importance of the George to not only the heritage of the game, but also British sport."
Wigan was believed to be the strongest bid for the initial tender, but the location of the George Hotel swung it for Huddersfield.
Toulouse for the drop
It's prediction time with the new Super League season under a month away – and Toulouse have been tipped for relegation.
Garry Schofield in his League Express column reckons the season will take its toll on the French and they'll go straight back down to the Championship.
He says Salford and Wakefield will just have enough to finish above them.
Schofield said: "I think (Toulouse) will pick up a few wins at home, but will struggle on their travels, and the whole thing will become just too much of a toil."
Pritchard recovering after COVID concerns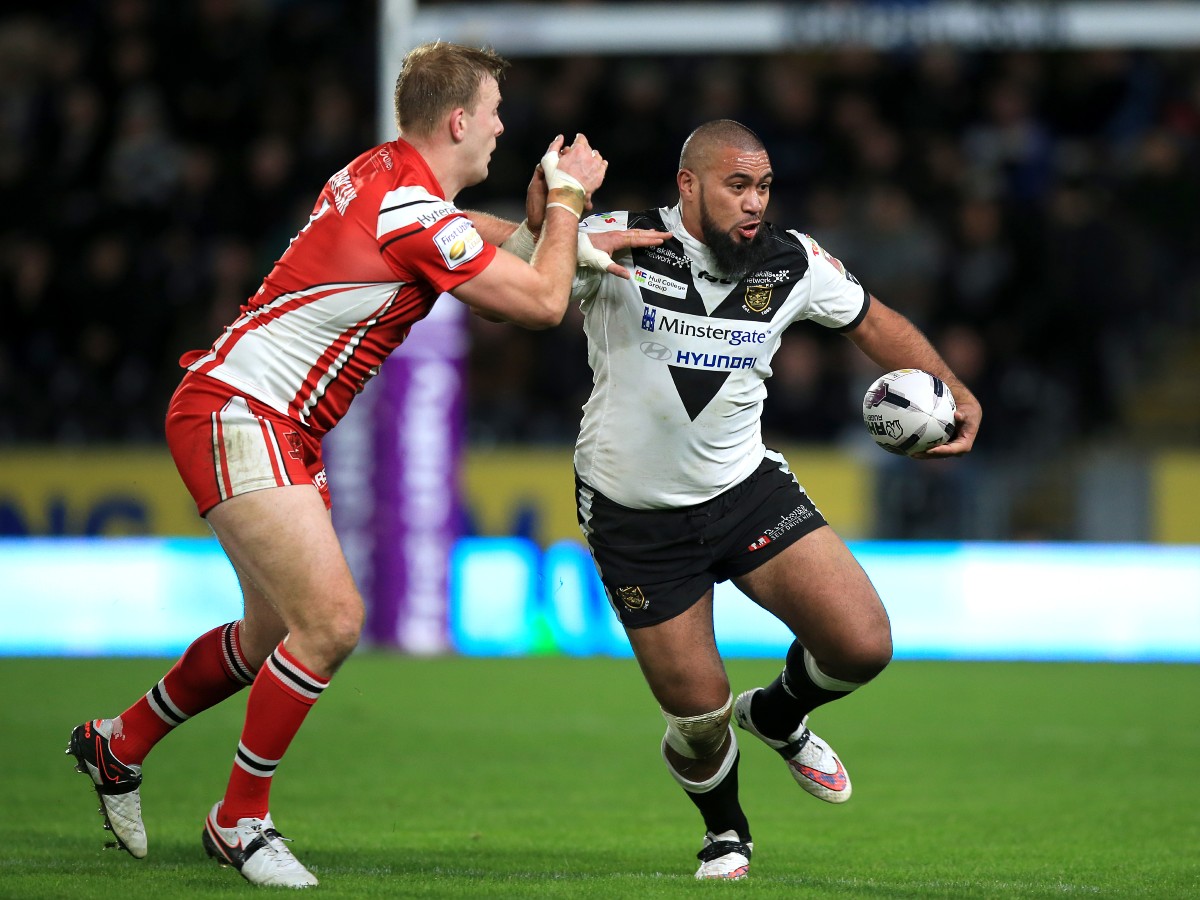 Former Hull forward Frank Pritchard has been released from hospital following COVID, reports Hull Live.
The ex-Kiwi international was fighting for his life at the end of December after being placed into intensive care.
He said on Instagram: "Thank you everyone for your love and support over the last month.
"I'm on the mend and doing good, I'm able to do my rehab and recovery at home.
More paper talk
Paper Talk: Squad number shock, star's union link & COVID disbelief
Big Warrington decision the right one, French TV deal & stylish Toulouse can stay up
Paper Talk: Saints hungry for more & Channel 4 TV deal is a boost for Sky
Support rugby league in the media and subscribe to League Express & Forty-20 magazine, as well as checking out the regular coverage of the sport in The Mirror, The Sun, The Guardian and other national newspapers; the more you read, the more there'll be. Rugby league paper talk appears on the site every Monday.