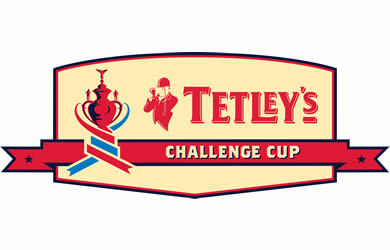 Oldham chairman Chris Hamilton is hoping the Roughyeds can earn a money-spinning Challenge Cup tie by beating Hunslet on Sunday.
They take on the Hawks in the third round, the first time Oldham have faced professional opposition at this stage of the competition since the "new" club was established in 1997.
Over the last 15 years, they have beaten 14 amateur clubs plus the Army at this stage, but face a stern test against the Hawks, who play a division higher than Oldham in 2013.
Hamilton said: "A cup run can be a big help financially, particularly in the current climate, so Sunday's tie is a very important one for the club.
"It's a big test for us away from home against a team from a higher division, but we expect a good response from the players after Friday's defeat by Rochdale in our first league game. We'll be going to Hunslet to give it our best shot.
"If we don't get through it will be tough to take from the financial point of view."
Oldham played at St Helens last season in front of more than 5000 fans, while they have also faced Wakefield (2001 and 2008), London Broncos (2003), Warrington (2004), Harlequins (2007) and Hull FC (2011) from Super League in recent years.