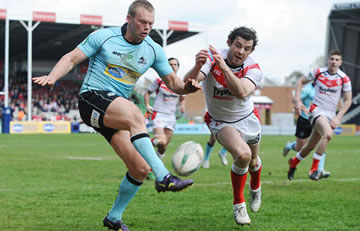 Mystery continues to surround the future of London Broncos, as another of their players confirmed their exit from the club today.
Centre Jamie O'Callaghan has joined an extensive list of players to have departed from Tony Rea's 2013 squad, following on from the exits of Tony Clubb and Dan Sarginson to Wigan last week.
Chris Bailey and Antonio Kaufusi have joined Huddersfield, while Tommy Lee has moved back north to Salford.
The club is also yet to confirm where it will play its games in 2014, having left Twickenham Stoop.
Ireland international O'Callaghan, 23, has joined London Skolars.
He made 94 starts for the Broncos since making his debut at the age of 17, including 12 last season.
Skolars head coach Joe Mbu said: "I'm delighted Jamie has signed for us. He brings a wealth of Super League experience to the club, which will be invaluable next season.
"We've added the experience of Dave Williams and Rob Thomas over the past two years and the addition of Jamie can only make the team stronger.