NRL investigates Pearce texts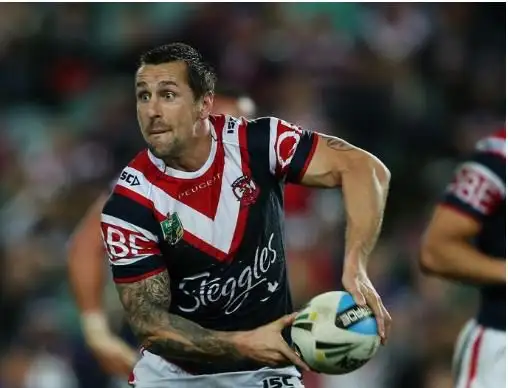 The NRL has confirmed it is investigating alleged text messages surrounding the behaviour of Mitchell Pearce and some Sydney Roosters players on Australia Day.
The texts have been revealed to be from a fellow partygoer, who had jumped in a taxi with Pearce, and was at the party where the controversial video of the Roosters halfback was shot.
The text messages involved the words 'liney liney', hinting at alleged drug use, and whilst they have yet to be confirmed as true, the NRL integrity unit are taking the text messages very seriously.
The text message conversation, courtesy of The Sydney Morning Herald, reads as follows:
– Jack has to send you a video of Mitchell Pearce humping Bella
Thinking about selling it to the daily mail to end his career
– I had to google Mitchell Pearce! Haha. Wait, humping the dog?
– yep so f—ed and pissed on her lounge
he was whaled
– Sounds like an absolute pig
Is Cyn friends with him?
– No none of us were – they were with us at the oak and they were pretty normal – giving out liney lineys and then they jumped a cab with me back to hers and went f—ing ape shit! Jack just sat there filming it all
A spokesperson for the NRL told The Sydney Morning Herald that: "The integrity unit is in possession of the alleged text messages but makes no further comment on its investigation."