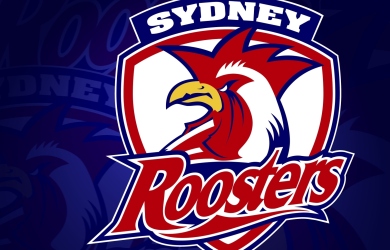 Sydney Roosters forward Nate Myles is confident his team mates can upset Penrith in Saturday's NRL semi-final.
The Roosters squad yesterday completed their first training session since Saturday's epic win over Wests and, despite being battered and bruised, Mylessays the Tricolours have every chance.
"The boys are getting a little bit of confidence, especially after the come-from-behind win on the weekend," Myles said.
"We get a lot of positives out of the last few weeks. We haven't been starting terribly well but I think if we fix that we'll be in for a good shot.
Penrith will enter the match without experienced forwards Trent Waterhouse and Frank Pritchard, while the Roosters are expected to be at full-strength.
"All of our boys came through really good. It's been a bit of a positive for us, we know we can do it mentally it's just getting back on the training paddock and getting ready again," added Myles.
"We obviously had to do a bit of extra recovery this week but everybody's feeling really good." .
The biggest boost for the Panthers is undoubtedly the inclusion of inspirational leader Petero Civonceva and Myles knows exactly how much big of an impact this Origin team-mate has on a side.
"Everyone knows how valuable Petero is," he added.
"He gives 110 per cent every game and is like a brickwall. If we can contain their forwards I think we will go a long way (to winning the match).
"He's probably the best front-rower in the game and has been around for so long. His experience is tremendous."