In our new feature, we're asking you, the fans, plus players, coaches and other rugby league personalities to give us their answers to our set of six questions.
Exiled Wigan fan Martin Marshall, now living in London, is our latest guest on My Set of Six…
Favourite away ground?
In a way it was my home ground for a while but I always loved The Stoop, Twickenham. Back in the early days of Super League when the Broncos were getting crowds of around 5,000 and playing pretty well, it was always a good day out, especially in the sun plus I got to say hello to Mike 'Stevo' Stephenson there once!
Favourite player?
There has been so many great players over the years but, nailing myself down to one, I'd say John Bateman has been a great favourite in recent years. People often describe him as a smaller forward but I reckon he believes that he's 18 stone! He's got great competitive spirit and is a real workhorse, without forgetting to mention being blessed with more than a little ability. I've always had a lot of time for the players that really graft.
Favourite memory?
Being a Wigan fan, I've been lucky enough to see my hometown club win every major honour at one time or another, so there are plenty. However, my best moment of all was the first test between England and New Zealand in 2015. In the previous 20 years, I had been to countless internationals but had never seen a British side beat New Zealand or Australia – when we did, I was always at the wrong game! In 2015, I decided to go to the whole series and vowed that if we did not win at least one that would be me done with internationals. Seeing us win that match, and then the series, was real bucket list stuff for me.
Worst memory?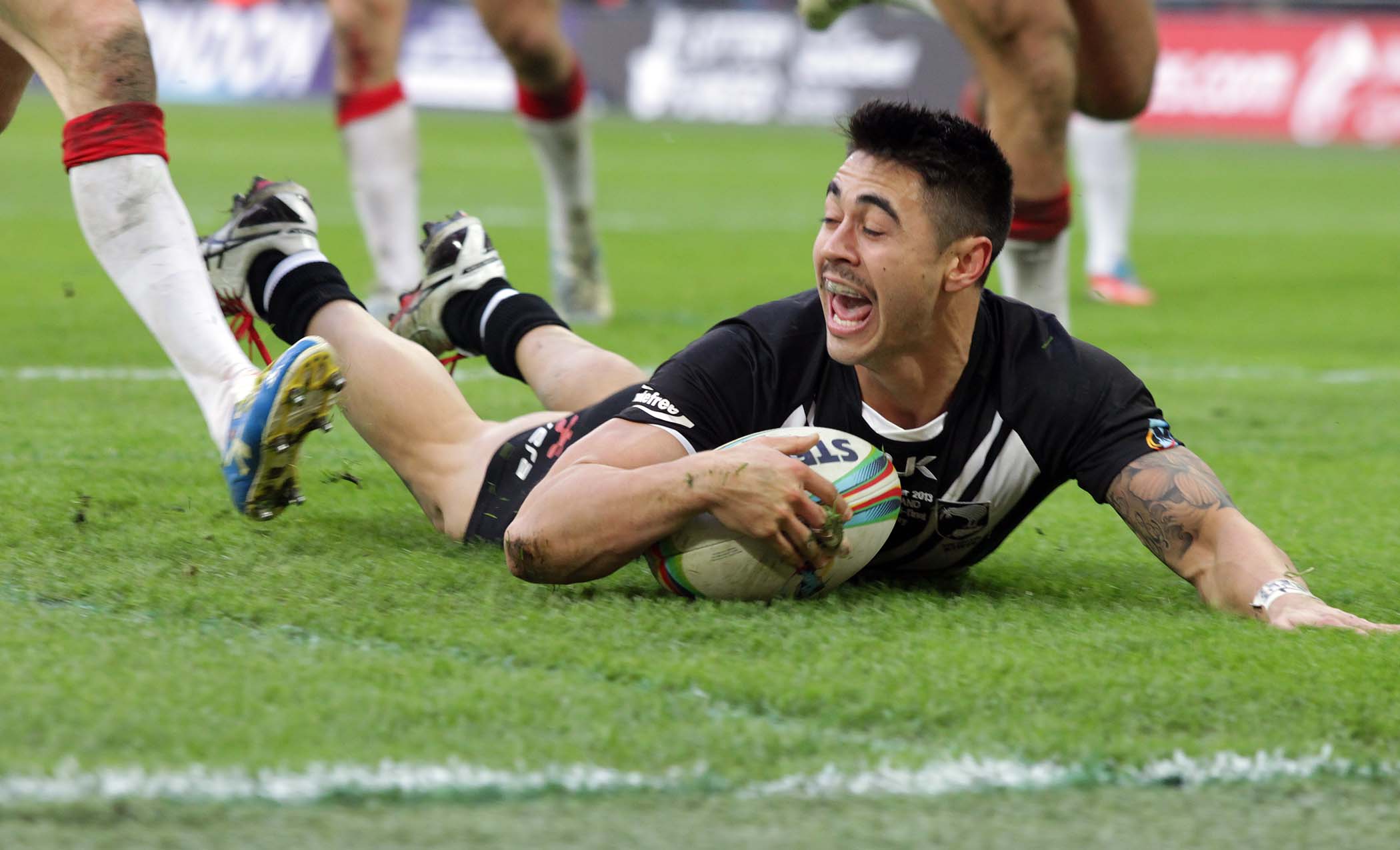 The 2013 World Cup semi-final between England and New Zealand. I could just see the match slipping away in the last ten minutes and I was so gutted by the loss that I couldn't bear to stay for Fiji and Australia and sold my tickets for the final. Thank goodness I managed to see us do them over a couple of years later.
Best match you've seen (not involving your club)?
This was probably Harlequins RL (as they were at the time) against Manly in 2009. The visit of Manly led to a great atmosphere in the ground and we saw some terrific rugby from both sides. Manly played a very young side in the first half, which saw Quins go in to the break 20-0 up but they brought their stars on in the second half. Even so, the result was in the balance for most of the game. Jamie Lyon and Matt Orford led an ultimately irresistible fightback by the Aussies but Quins would not go away and everyone left the ground thoroughly entertained.
Your wish for the future of rugby league?
Obviously, I mostly just want to see the game emerge intact from the current crisis. Looking beyond that, I would like to see a stronger international game and I would love for the fans of every club to enjoy a moment in the sun at some point, knowing how much I have enjoyed seeing Wigan win the Challenge Cup – I would love the fans of all the clubs to get to experience that at least once each… except Saints, naturally. I'd also love to see England or Great Britain beat Australia one day!
If you want to be featured on My Set of Six, send an email to drew@loverugbyleague.com
Watch our Last Tackle podcast, featuring a guest, every week. SUBSCRIBE to Love Rugby League on YouTube.
Listen to The Final Hooter podcast, featuring exclusive interviews, every week. 
SUBSCRIBE
 to Love Rugby League on Apple Podcasts.