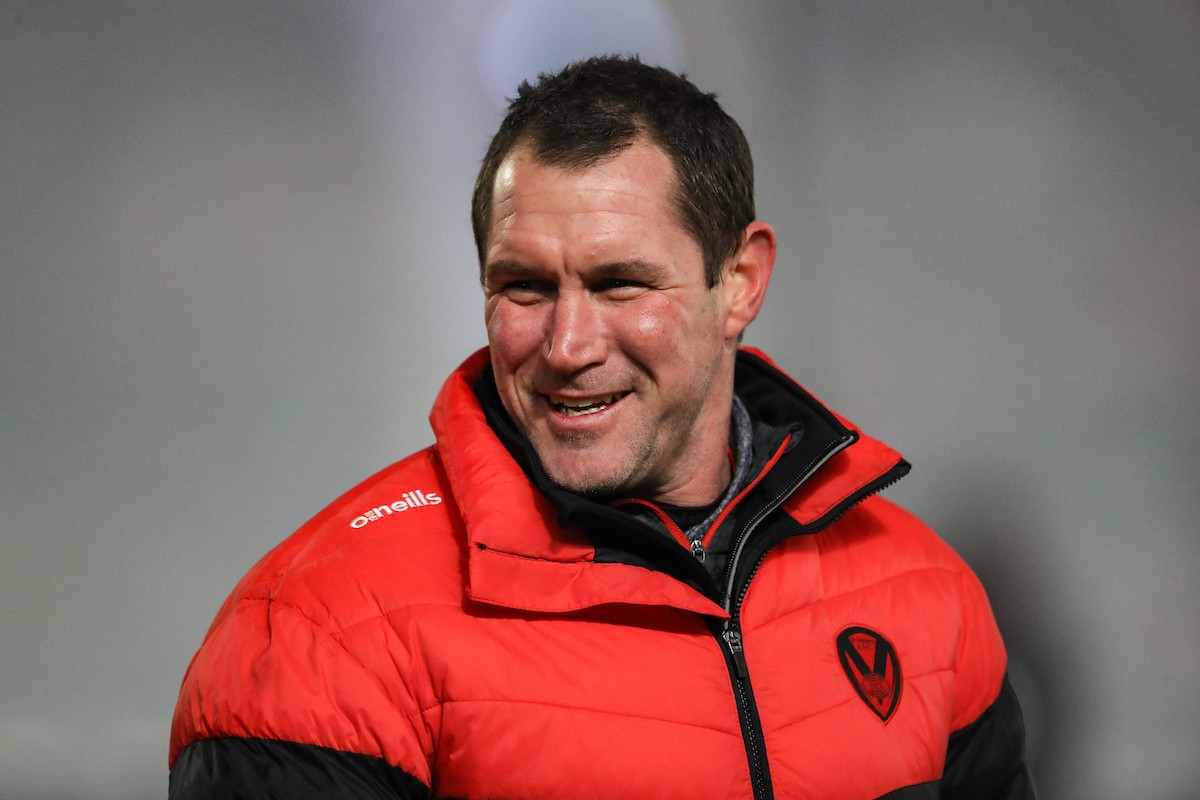 St Helens coach Kristian Woolf insists his team has plenty more to give despite recording their fourth win of the season with an 18-10 defeat of Huddersfield.
The reigning champions added the Giants to their list of scalps in 2021 and remain unbeaten.
Saints took a 12-0 lead into half-time and then added a third try before holding off the home team in the second half to claim the victory.
But Woolf believes his side can play much better and will do so as the campaign progresses.
He said: "I'm happy with how we're travelling along.
"We've got a lot of improvement in us. What we're doing is we're all willing to work really hard.
"We know that we're going to get better with the ball. I was a bit disappointed with the two tries we let in.
"We defended for long periods and then let in easy tries. That's something we need to look at and improve."
REPORT: Huddersfield 10-18 St Helens: Saints maintain unbeaten start
Woolf admitted it was a brutal contest and his men were fully tested by the Giants.
He added: "It certainly was very attritional.
"As we knew they would do Huddersfield came to play and they were desperate, and that made it hard.
"I was really happy with what we did in the first half. But we were quick to find things and made some errors off the back of that.
"In the second we had some really uncharacteristic errors at the start of the second half. But we were good enough to turn that around.
"All in all a good, tough win."
Subscribe to The Final Hooter on Apple Podcasts and get involved with the free-to-play Fantasy Rugby League 2021.
Rugby League Nostalgia is here! Get involved with Love Rugby League's new group on Facebook to share all your rugby league nostalgia and celebrate the rich heritage of our sport.