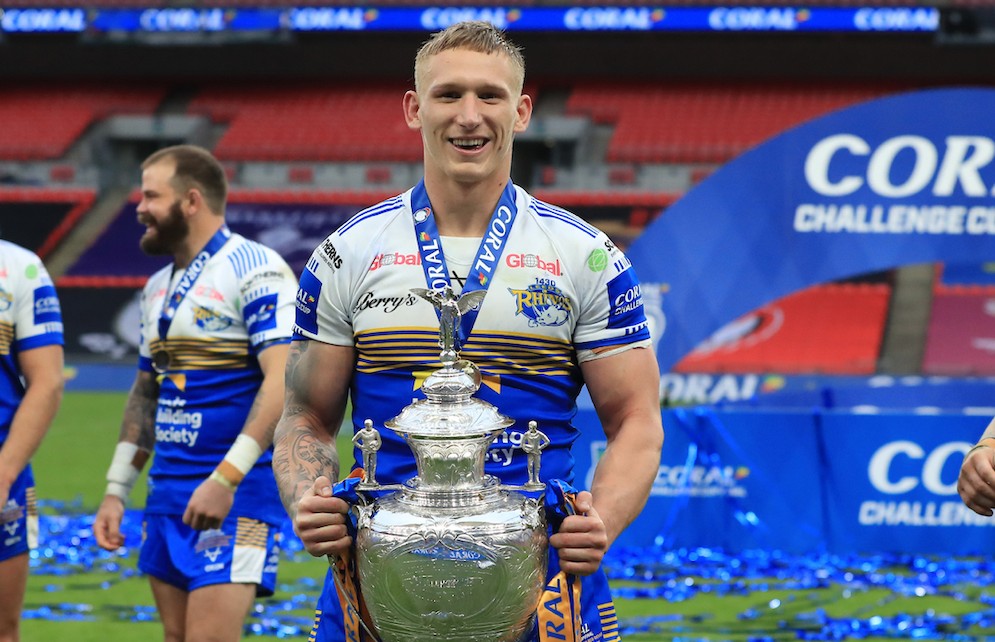 Leeds prop Mikolaj Oledzki says he carried his family with him through their Challenge Cup final triumph as his proud grandfather cheered him on from Warsaw.
Gdansk-born Oledzki left his home at the age of eight when his family came to England to seek fresh opportunities and, after discovering rugby league by chance, has gone on to carve out a promising career with the Rhinos.
The 22-year-old Oledzki took time out of the team's post-match celebrations to ring family members in Warsaw and discovered his grandfather had been able to tune in to the 17-16 win over Salford at Wembley.
"They're just as over the moon as I am," Oledzki said. "As soon as I rang them I had tears in my eyes, I was just so happy.
"For a kid from Poland coming over to England, this doesn't seem real. I'm so grateful to be here and have the opportunity to win this cup with this amazing club with great people.
"My grandad somehow managed to work his laptop in Poland and get it on. My uncles and everyone managed to get the game on and I'm sure they were cheering me on all the way through.
"Checking in with them, they're all so proud of me and I carried them all into that game.
"I represented my friends and family and my heritage – I wanted to leave everything out there to get the win. All credit to the boys, it was just an amazing performance."
Listen to The Final Hooter podcast, featuring exclusive interviews, every week. SUBSCRIBE to Love Rugby League on Apple Podcasts.