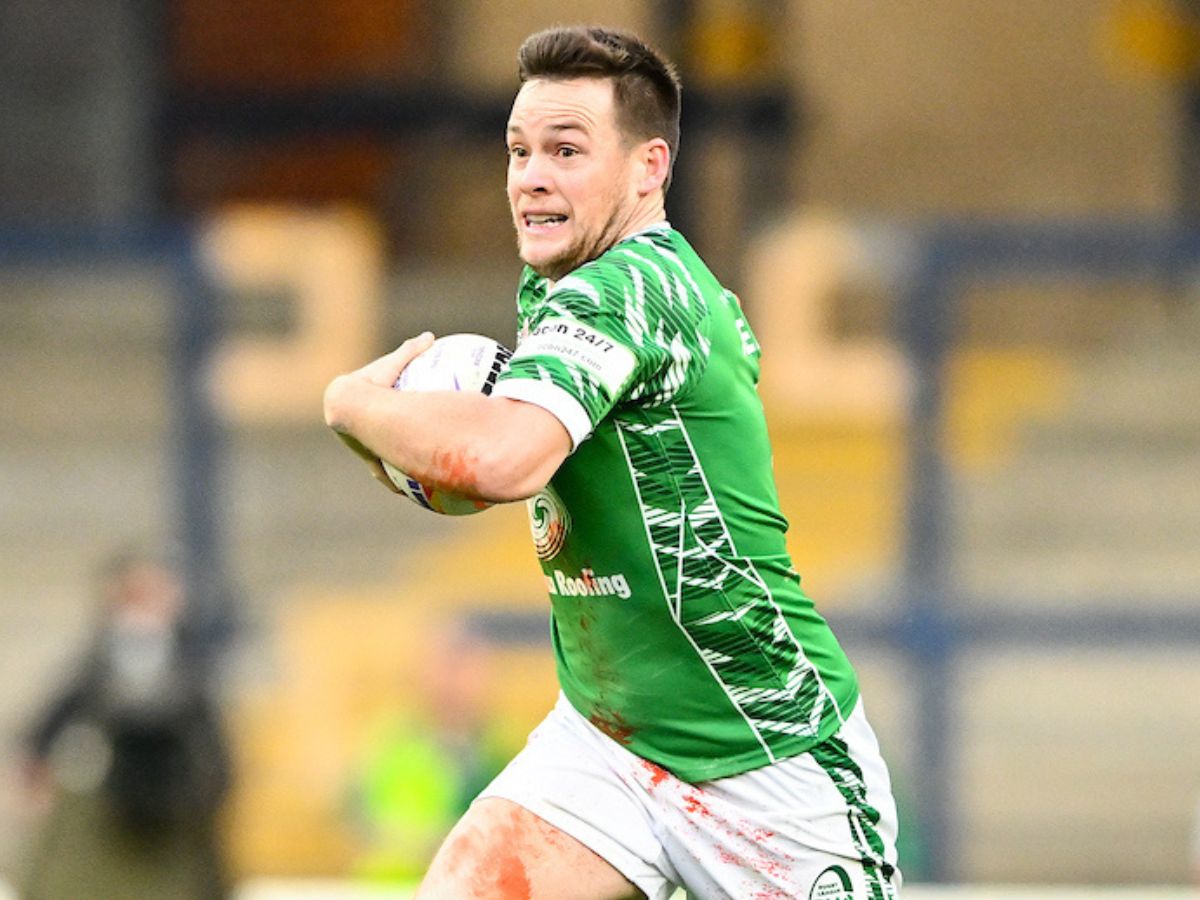 NRL superstar Luke Keary says representing his Irish heritage in a World Cup is one of the proudest moments of his career.
The 30-year-old has won two NRL Grand Finals with South Sydney Rabbitohs (2014) and Sydney Roosters (2019), and says representing his Irish roots in a World Cup is up there with his anything he's achieved in the game.
Keary inspired Ireland to an impressive 48-2 win over Jamaica on his debut in their opening game of the World Cup.
"I was a little bit emotional when I saw my name on the back of my jersey," Keary said.
"It's pretty special, it was one of the proudest of my footy career. I've been lucky enough to do some pretty special stuff but to be here with this team representing this country is something that will stay with me forever.
"It was cool to see mum and dad in the crowd there too. I know how much it will mean to dad and his family."
REPORT: Jamaica 2-48 Ireland: Wolfhounds' World Cup campaign off to a flier
Luke Keary loving learning about his culture
Keary was born and raised in Australia but qualifies to play for Ireland through his grandfather, who hails from Loughrea in County Galway.
The Sydney Roosters playmaker says he is immensely proud to represent his Irish heritage; and has enjoyed learning about his culture over the last couple of weeks in camp.
"My heritage has always been a big part of me and my family ever since I was a kid," he said.
"My dad has always passed it down to us and to realise that tonight is pretty special.
"There's people there that have been told me some stories that I've had no idea about, especially of where I'm from. I have more knowledge on the country and it's history. It's been a part of why the last couple of weeks has been so special. We've had the footy stuff which has been good but the stuff off the field has brought us all together.
"It's been a great couple of weeks, we've immersed ourselves in it. We've had the music going everyday and to hear Ireland's Call just before you play is a special moment."
The Luke of the Irish
Ireland take on Lebanon in Leigh on Sunday. Some of Keary's family are making the trip over from Ireland to support him.
"My dad's bringing the family over from Ireland next week," a smiling Keary added. "They are all pretty pumped to come and watch, so it's going to be a special one next week."
More Ireland content
Offaly proud: Ged Corcoran "pinching himself" at leading Ireland in World Cup
Ed Chamberlain bullish about Ireland's World Cup prospects
James Bentley aiming to do family proud with Ireland at World Cup
FOLLOW: Keep up with all the latest on the Love Rugby League mobile app and podcast