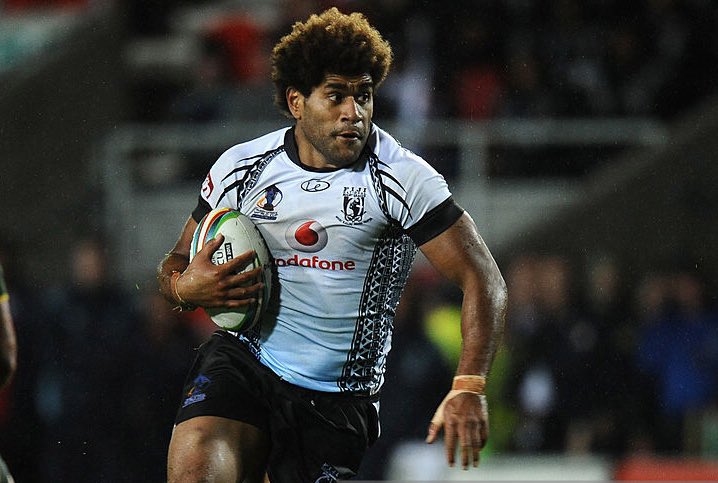 London Broncos have confirmed the signing of Cronulla Sharks and Fijian forward Junior Roqica, on a one-year deal with an option to extend.
At only 25, the prop/second rowerhas played with West Tigers from 2008-2011, before spending the 2012 season with Canterbury Bulldogs, and finally signing in 2013 with Sharks.
Roqica made the 2009 Australian Schoolboys squad, and, with his Fijian heritage, represented the national side in the 2013 Rugby League World Cup squad – scoring a try in Fiji's quarter final victory against Samoa – and has since been a mainstay in the squad.
"I'm really looking forward to the move to London – it's a big change for me, but one I'm really excited about," Roqica said.
"I'm ready for something different in my career and I'm looking forward to a new start, but I'll always be thankful to the Sharks for giving me this opportunity. I've loved my time with the boys.
"The Broncos have been pretty clear in what their goal is – they're a club fighting for promotion back to Super League. They're working very hard towards that goal, and it's one I'm really looking forward to getting behind."
Standing at an imposing 195cm and weighing 105kg, Roqica's formidable size will certainly add something new to London's squad, said head coach Andrew Henderson.
"The addition of Junior to our pack should be a strong one. He's both powerful and versatile with a good work ethic. He has the ability to play both in the middle and on the edge which is a bonus for the team.
"Junior has a good pedigree, coming through the West Tigers youth system and was an Australian schoolboy before representing Canterbury and Cronulla in the NRL. He has also been part of a successful Fijian team on the international stage in recent years.
"The experience he's gained thus far in his career is exciting and should prove valuable to us. Having spoken to him – he's always willing to keep learning and to keep improving, and is genuinely excited about the opportunity he has at London and helping the team progress.
"That's a huge part of our philosophy at the Broncos, and it makes him a good fit for our 2017 squad."