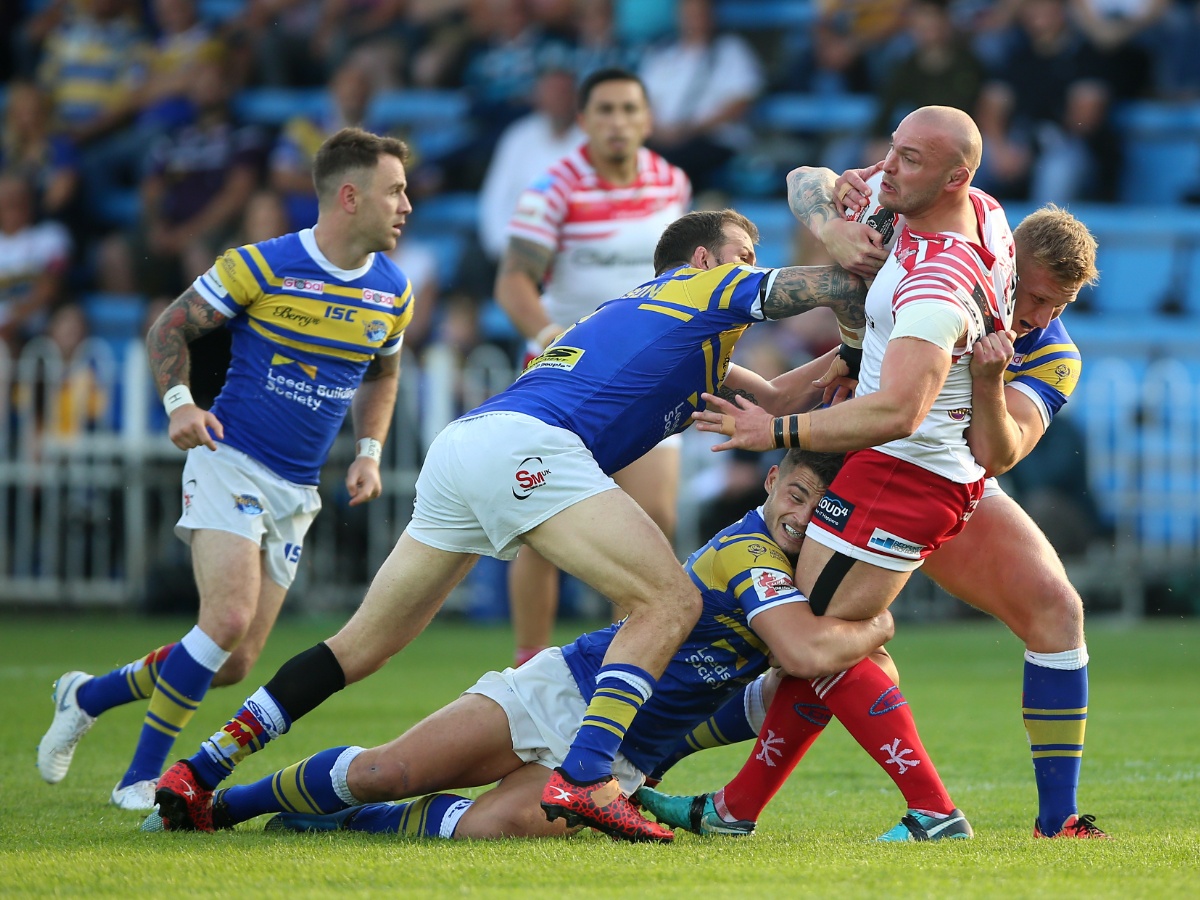 Jamie Acton discusses life after league, including work on his upcoming mental health app, Banish. 
The former Leigh forward, born in the Royal Borough of Kensington and Chelsea, London, played his junior days at Hemel Stags as a 16-year-old having initially played rugby union.
He was picked up by Wigan Warriors, making the move up north to join their academy. After loan stints at South Wales Scorpions, Oldham and a year at Workington, Acton found a new home in Leigh, a career that included the 2015 and 2016 Championship titles, and winning promotion to Super League by progressing through the Middle 8 Qualifiers at the end of the 2016 season.
He made his Super League debut against Leeds Rhinos in February 2017, and went on to make 15 Super League appearances that season.
In 2019, he joined Stuart Littler's Swinton Lions, before a career-ending spinal injury forced him to retire at the age of 27.
Now, Acton focuses his time on both personal training and mental health, working on an app to help sports players focus on their mental health.
"Leaving rugby was a real tough thing for me and I want to be an advocate of sharing that young men, especially athletes, need to start putting things in place to start getting for life after sport," said Acton.
"I actually set up a gym on the back of playing for Leigh Centurions, I called it Centurions Fitness.
"It initially started as training a few fans, and it developed into bigger and better things when we went into Super League. I had two personal trainers at the time working for me and one of them, who is my best mate, has carried it out and grown the enterprise really. I still PT there, but I focus more on athletes now and stuff like that.
"I've also set up a fitness app which is launching soon, which is all around mental health.
"Cutting a long story short, I had the gym and was playing Super League with Leigh and we got relegated and not long after that I broke my neck while at Swinton. I needed a disk replacement and my surgeon at the time said I can't carry on playing rugby as it was too dangerous and too much risk, so I had to stop playing.
"At the time, it was like mourning a death. It was the worst experience of my life, I had no idea what sort of impact it would have on me. I think as a rugby player and an athlete you forget how much of your identity is wrapped up in what you do for a living and when that's taken away from you, it cripples you.
"I think I got five messages from people when I retired. I had played rugby for 12-years for all sorts of clubs, and for five people to message me and check up about my neck was like wow, this is mad, this is supposed to be people I've played with and my career over the years and it's ruthless.
"It just shows that rugby is a very ruthless game. Again, it's not like it's anyone's fault. What you do for a living, to be an athlete in a sport at any level you've got to be ruthless. You're so focused on yourself and improving your team. I think sometimes it's a bit backwards thinking because by ultimately caring about players' mental health, you can create better human beings to play the game.
"I don't think coaches sometimes deal with that as an athlete, and you're sort of left to yourself to try and get through it. I was really bad, depressed and almost suicidal at one point and I didn't want to be around. I found it was exercise and training that put me in a better place to get on with my life and deal with everything.
"At that point, it was sort of a lightbulb moment I thought I need to create something where it can help ex-pro athletes and young men in general. The thinking was that I needed to create something to help people that have been through something like me. It was crippling.
"It's been my passion after rugby to create something that's going to help people not struggle and I want to use my expertise in fitness and running gyms and personal training for the last 10 years to, not cure anxiety or mental health, but be able to allow people to be in a better place mentally and to help deal with things.
"The app is called Banish. It's all about kind of banishing those demons in your head and using exercise to clear your mind to deal with the daily stresses of life. It's going to be all about young men, 18-30 that are suffering with anxiety and it doesn't even have to be anxiety, we all get stresses and have ups and downs, life is a rollercoaster. My personal experience, exercise was my way of getting rid of those demons for a little bit. That is my passion."