Leigh forge dual-registration agreement with Oldham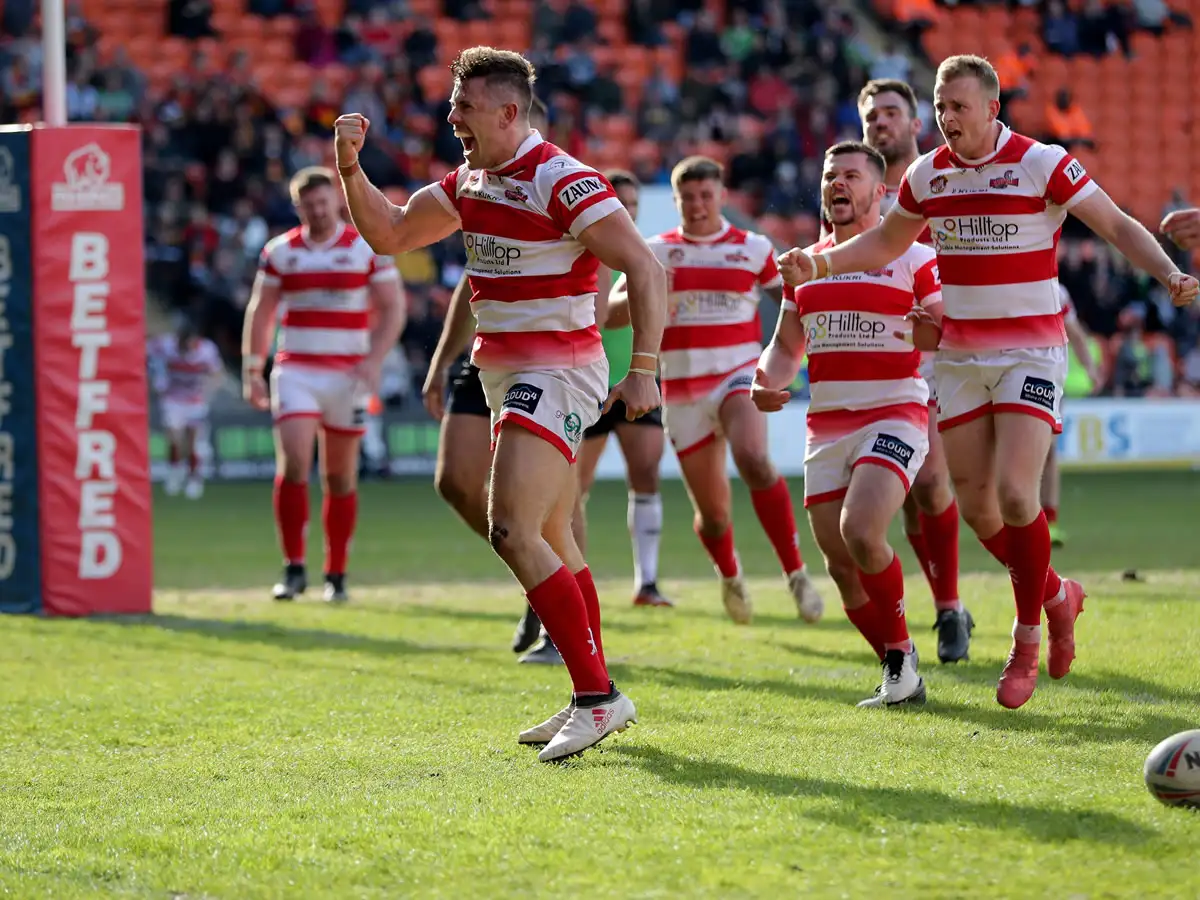 Leigh have announced a dual-registration agreement with League One side Oldham until the end of the season.
The Centurions have been slowly rebuilding their squad since moving on nearly all of their full-time squad around the end of last season.
Meanwhile, Oldham have been hit with a season-ending injury to Aaron Jones-Bishop and previously on-loan winger Lee Kershaw has gone back to Wakefield due to their injury problems.
Roughyeds coach Scott Naylor said: "John Duffy is a good mate of mine and we both know what dual-reg is all about.
"Leigh approached us about it in the first instance and after giving it full consideration we felt it was a good idea which would benefit both clubs.
"Both clubs, of course, have to get out of it what they want to get out of it and I'm sure we will.
"We don't have the biggest squad and John wants some of his lads to get more game time which will help us in the event of injuries and maybe allow me, when appropriate, to rest some players or do some squad rotation.
"This will put us in a stronger situation than we're in presently, from now to the end of the season, and enable us to be better equipped for the back end of the year than in previous seasons when we've had a small squad that's been hit by injury."
Oldham are currently down to a squad of 22, and are next in action on Saturday against Keighley.
Leigh already have a dual-registration agreement with St Helens, and have had several of their Super League squad available to them this season, most notably half-back Danny Richardson.
John Duffy said: "This new dual-reg agreement with Oldham is another good tool for us.
"Scott and myself have known each other for years and we get on well. Both our clubs have 'dualled' with Super League clubs so we both know what works and what doesn't.
"Scott has been at Oldham a while now and he always does a good job. He's a very good coach and a very good bloke so this will make it a very worthwhile partnership for all parties.
"Scott's lads will always come first but if he can give some of our players valuable game-time at an important stage of the season that will be great."