Leigh East hold their first heart screening day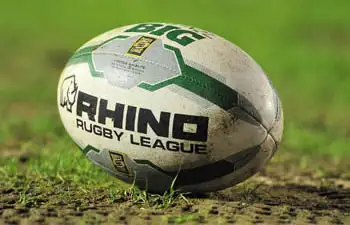 Leigh East held their first heart screening day at the club at the weekend.
The National Conference League Two side first announced their intention to bring heart screening to Leigh in June and after much planning and fund-raising the first event was attended by over 100 club volunteers, players and members.
Held in conjunction with charities Cardiac Risk in the Young (CRY) and The Adam Lewis Effect (TALE), three changing rooms at Ledgard Avenue were transformed by CRY overnight into mobile testing centres housing ECG machines and equipment.
Lizzie Jones attended representing the Danny Jones Defibrillator Fund and having visited the club last June and was effusive in her praise for Leigh East.
"It's great to come back to such a well run and family orientated club," she said.
"These days are so, so special, they take a lot of organising and a lot of effort, but the club have really pulled together and the fact that it was booked out before it even started is so wonderful.
"It's great to see the lads and girls going in there and coming out with smiles on their faces. It is fantastic to know that the people of this club are protected.
"I know that I would want my son and daughter playing for a club that cares as much as this club does.
"With 44 children playing here between the ages of four and six, I'm not surprised; this is where I'd want my son to be playing as well, knowing that they've done everything they possibly can to make sure they are protected and safe."
East funding co-ordinator Bojan Johnson added: "It's been organised and prepared for as much as possible. After the sad passing of Danny Jones we discussed through the secretaries and committee and we said we wanted to try and protect our players from something that could possibly happen to them."
"We wanted to target the 14-35 age group and decided to target the Open Age first because they have game on the date of our second screening day."
A second screening day is planned for April 8.
Leigh East rugby chairman Dave Coyle was delighted with the way volunteers at the club contributed to the project.
"The work has been immense," he said.
"There is a lot of volunteers here and this has been led by Bojan Johnson and my wife Maureen. They have spent many hours putting this on and organising the players and kids to come down.
"We are working as a whole community for the community. As far as one club, one vision is concerned, we are here, we are doing it."