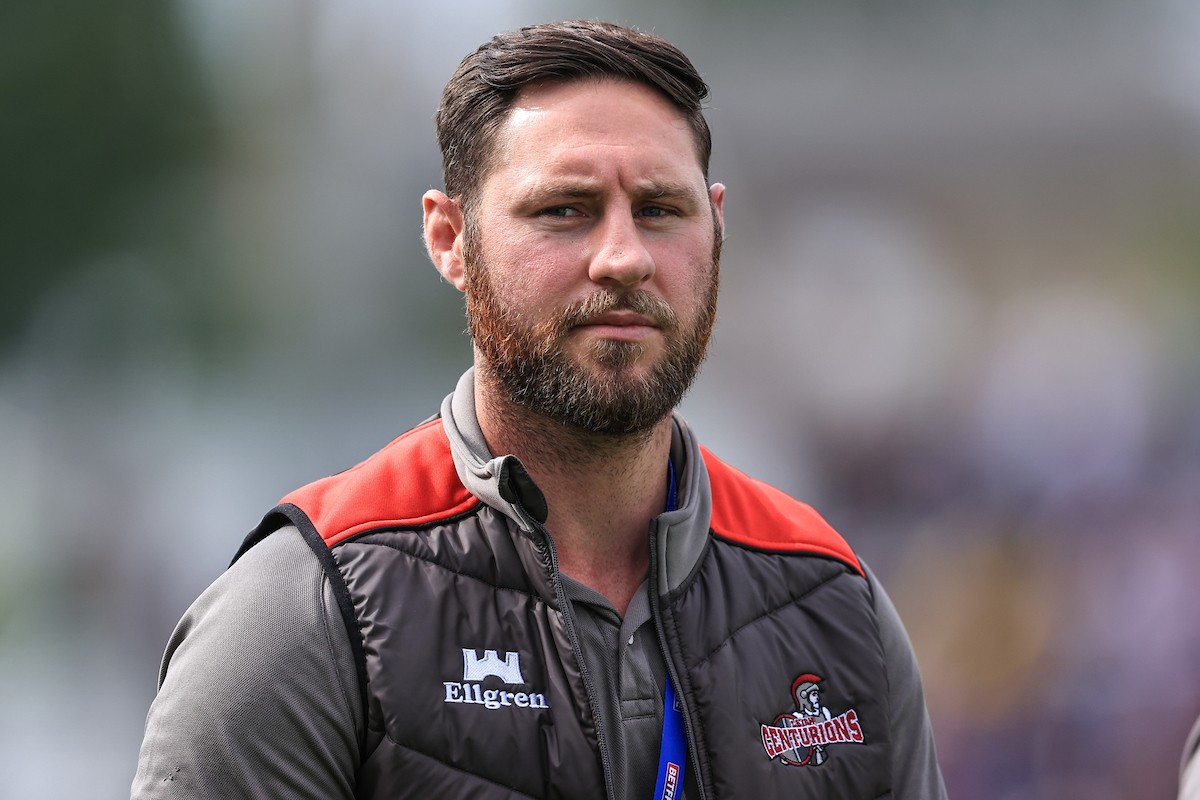 Leigh caretaker coach Kurt Haggerty has hinted that the club are set to make some signings within the next couple of weeks.
The Centurions have been scouring the transfer market in recent weeks as they eye recruits to help them in their bid for Super League survival.
Haggerty revealed the club are looking at props and back-rowers overseas and in the UK, hinting that the club are hoping to welcome some fresh faces imminently.
"Hopefully in the next couple of weeks," Haggerty said. "We are just trying to sort out the last minute things with it."
READ: "His vision is extremely blurry" – Leigh coach provides update on Ryan Brierley's horrific eye injury
Haggerty took over head coaching duties at the Centurions at the beginning of June following the departure of John Duffy.
The 32-year-old former Ireland international revealed there has yet to be discussions with the club's hierarchy over him taking the position on a permanent basis.
"Not particularly, no," Haggerty replied when asked if there had been any discussions over his future.
"I'm in daily contact with Derek (Beaumont) and Neil Jukes in relation to players coming in but nothing concrete yet."
Haggerty has seen signs of improvement in his side since he has taken over, and believes they aren't far away from achieving their first win of the season.
"They come in everyday to get better," he said. "The sessions that we are delivering at the moment are very intense and they are stepping up to the plate, it just needs to show more on the field.
"I've brought in a new style of play in, particularly in offence, so I'm trying to tweak things in system defence for us. I'm trying to drill in the things I want for us and also things in areas where we are struggling.
"I think we've scored over 100 points in four games so that's certainly improving, we just have to fix things up in our defence."
Leigh travel to Hull on Sunday as they attempt to pick up their first win since their return to Super League.