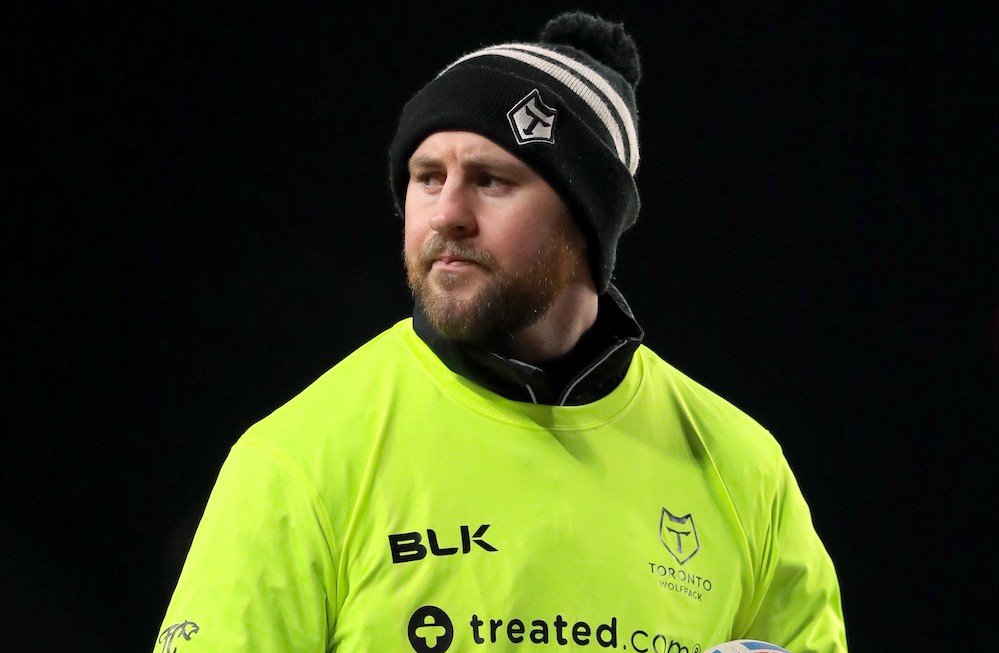 Leigh caretaker boss Kurt Haggerty has ambitions to be a head coach, but says he hasn't had any discussions with the club over taking the position permanently.
On Tuesday, the Centurions announced they had parted ways with coach John Duffy following a winless start on their return to Super League.
READ: "I am gutted that my time is up" – John Duffy on Leigh departure
Haggerty, who was assistant coach to Duffy, has taken over the head coaching role at Leigh in the short-term while applications are considered by the club for the post on a permanent basis.
"I've got an ambition to be a head coach, for sure," Haggerty said. "This last 24 hours have been that crazy that I don't think I've slept so I've not really put a great deal of thought into it.
"I'll just do the job that I can now for the team and whatever progresses from there, I'm sure I'll sit down with Derek (Beaumont, owner) and have a chat.
"I've spoke to John and we are all there for him. Anything that he needs… I'm going to have a catch up with him and make sure he's alright but he's a great character and I'm sure he'll be okay."
Haggerty, 32, says he would be open to being an assistant coach to someone else at Leigh should the club choose to go down that route.
"If it is the right person and have got the right style of play," he added. "At the end of the day I work at Leigh and have got a close affection to the club, so yeah, why not?"
Haggerty also confirmed that no timeframe has been given on his time as interim boss.
"I've not really had time to do it yet," he added. "We are just going to get the Wakefield game out of the way and see from there.
"Whatever Derek (Beaumont) and the club come to – as long as it is the best for the club – that's all that matters."
---
Subscribe to The Final Hooter on Apple Podcasts and get involved with the free-to-play Fantasy Rugby League 2021.
Rugby League Nostalgia is here! Get involved with Love Rugby League's new group on Facebook to share all your rugby league nostalgia and celebrate the rich heritage of our sport.