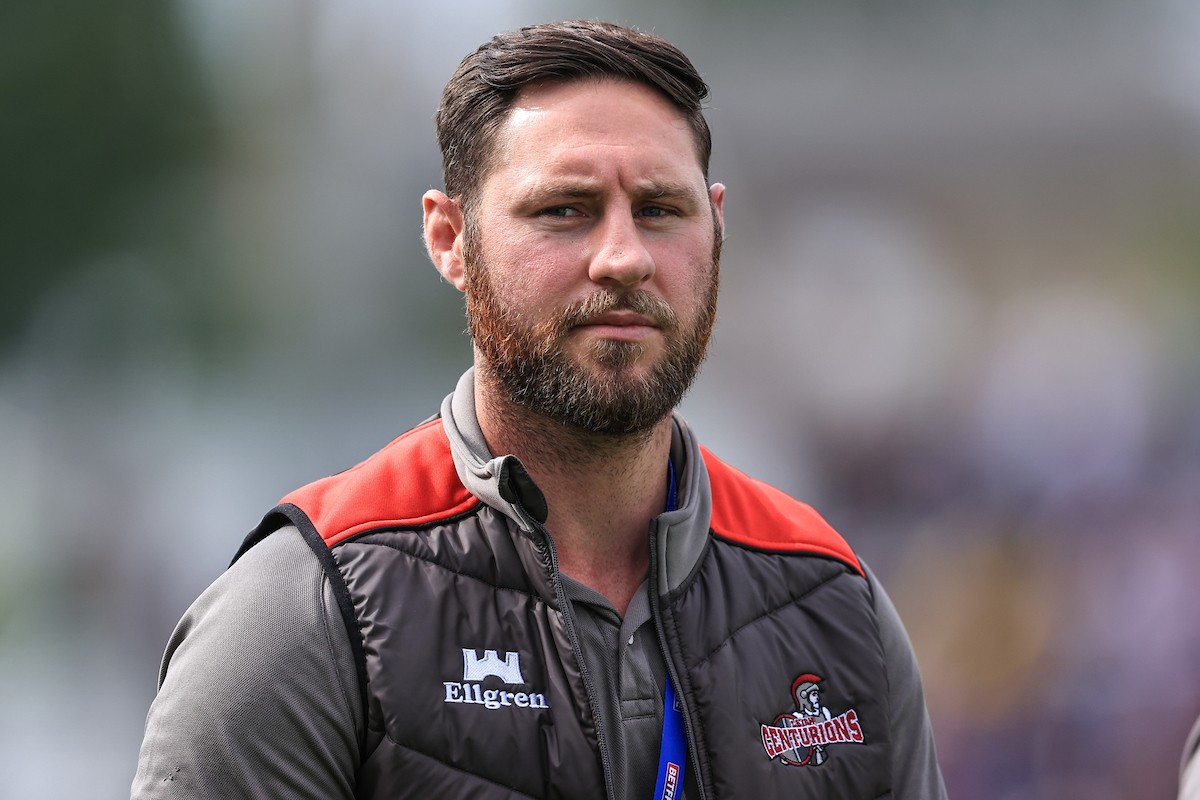 It has been a difficult start to life as a head coach for Kurt Haggerty, but he is enjoying every step of the journey.
The 32-year-old former Ireland international took over the head coaching reins at Leigh on an interim back in June when the club parted ways with John Duffy.
Haggerty guided the Centurions to their first win on their return to Super League two weeks ago with a win over Salford, and is enjoying the ride of being a head coach.
He said: "For me personally I've learnt a hell of a lot. I've been an assistant coach for the past five years so to actually step up and see what it is really like has been good.
"It has not been a great shock for me because I've worked around some very good coaches and have seen how they apply their business and put their stamp on things.
"For me, to motivate and inspire when everything is going against you is probably the biggest challenge but it is something I've really enjoyed.
"I've loved every day and every game. I've enjoyed every learning curve. The players and staff have been fantastic in supporting me so I've loved it."
Haggerty says he has yet to have a conversation with owner Derek Beaumont over taking the head coaching role on a permanent basis though.
He added: "I'm pretty chilled either way to see what comes for me.
"Do I want it? I'd consider it, for sure. It is a great club. I've enjoyed my journey and I certainly want to become a head coach, that's where I see my path. There have been no in-depth talks yet."
The former Toronto Wolfpack assistant coach made more than 150 career appearances for Leigh, Blackpool Panthers, Widnes, Barrow and Bradford between 2009-16. He has previously spent time coaching community club Pilkington Recs.