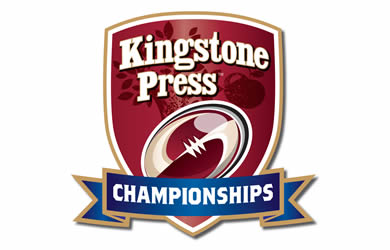 Leigh scooped four out of five possible awards while York also claimed three major awards at the Championship end of season dinner on Tuesday night.
Half-backs Martin Ridyard and Ryan Brierley were named Player and Young Player of the Year respectively, while the Centurions were also named Championship Club of the Year and won Championships Foundation of the Year.
Leigh finished top of the Championship, losing just one game all season, and will face Featherstone in the Grand Final on Sunday.
York hooker Jack Lee was named Championship One Player of the Year, while City Knights pair Ben Reynolds and James Saltonstall shared the Young Player of the Year award.
The departing Gary Thornton won Coach of the Year having led York to first place in the table. They missed out on a place in the Grand Final, and possible promotion, by losing to Hunslet at the weekend.
Championship Coach of the Year was awarded to Paul Cooke and Gloucestershire All Golds rounded off the awards by winning Championship One Club of the Year.
Championship Player of the Year: Martyn Ridyard (Leigh Centurions)
Championship Young Player of the Year: Ryan Brierley (Leigh Centurions)
Championship Coach of the Year: Paul Cooke (Doncaster)
Championship One Player of the Year: Jack Lee (York City Knights)
Championship One Young Player of the Year: Ben Reynolds (York City Knights) and James Saltonstall (York City Knights)
Championship One Coach of the Year: Gary Thornton (York City Knights)
Championship Club of the Year: Leigh Centurions
Championship One Club of the Year: University of Gloucestershire All Golds
Championships Foundation of the Year: Leigh Centurions