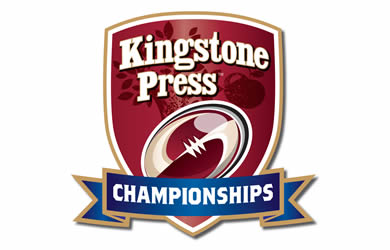 Leicester Storm will be submitting a formal application to enter the Championship from 2015.
Rugby league has been played in Leicester since 1986, and Storm hope to join Leicester City (football), Leicester Tigers (rugby union), Leicester Riders (basketball) and Leicestershire County Cricket club as professional clubs in the city.
Club Chairman Ty Watson said: "This is a massive announcement for this club, we have already achieved so much and through lots of hard work we have laid the foundation for this next step.
"Since 2010 we have grown to be one of the biggest rugby clubs in the city with teams competing at 9's, 11's , 13's, 14's 16's, 18's and two open age teams.
"The club has been planning this for well over 12 months and has been busy working on it's business plan, player development and pathway, facility development and loads more."
Leicester hope to have their application submitted by November.
The make-up of the Championship from 2015 remains unknown, following the postponement of an EGM planned earlier this month to vote in the game re-structure.
Six Super League clubs stormed out of a meeting last week and discussions between clubs and the RFL are ongoing.