Hull KR's signing of Lachlan Coote is not only a major statement of intent from the Robins, but it also proves that the salary cap does work.
There is plenty of debate at the moment surrounding the salary cap and whether it should go or stay.
Earlier this month, St Helens coach Kristian Woolf admitted that the reigning Super League champions were being out-bid for their own players.
READ: Kristian Woolf admits St Helens finding it difficult to keep off-contract players
Coote's move to Hull KR was confirmed last night and James Bentley's switch to hometown club Leeds was announced last month. Theo Fages is also off-contract at the end of the season and has been strongly linked with a move to Huddersfield for next year.
Speaking last week, Woolf said: "We have a number of blokes off-contract and salary cap pressure makes it difficult to keep the squad together.
"On top of that, we have a lot of young guys coming through who deserve upgrades and that causes us some difficulties.
"I know we can't match financial offers, in some cases it's almost a third or double what we can offer.
"I know all our players off-contract would prefer to play at Saints, but at the end of day it's a professional sport and sometimes we have to wish them all the best."
Whether you are in favour of it or not, you can't deny the fact that the salary cap works.
St Helens have upgraded and extended the contracts of Morgan Knowles, Jack Welsby, Tommy Makinson, Jonny Lomax, Regan Grace and Alex Walmsley this year, hence why they've been unable to retain some of their key players. It is impossible to keep everyone due to contract upgrades.
Coote has been a terrific signing for Saints and has been one of my favourite players to watch in Super League over the last couple of seasons. He's scored more than 500 points in his time at Saints and will be looking to build on his two Super League titles before he departs at the end of the season.
It is probably time for Welsby to take the No 1 shirt at St Helens. The 20-year-old has enjoyed a meteoric rise since his first team debut in 2018 and was their Grand Final hero in 2020.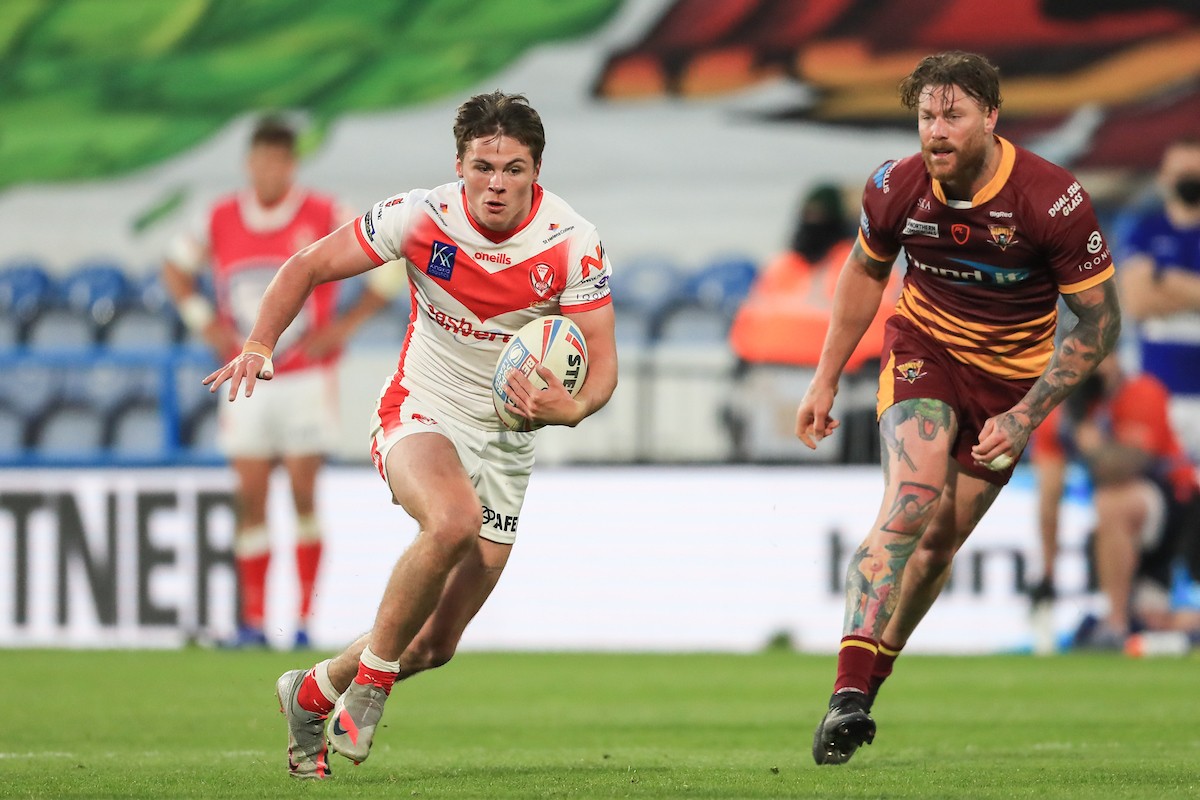 The salary cap was introduced so the big spenders couldn't run away with the trophies like they once did.
But then the argument of there only being four teams to win the Super League title in the modern era comes into place. However, with the salary cap in place, it helps make more a more even competition and it helps the smaller clubs compete with the big boys on a more level playing field.
Maybe there could be a couple of tweaks made to the salary cap, like rewarding clubs for promoting academy graduates but, overall, the system works and it is needed in a sport like rugby league.
Hull KR's signing of Scotland international Coote is a major statement of intent from the Robins.
DONE DEAL: Lachlan Coote move to Hull KR confirmed
They've improved massively since Tony Smith came into the club, and are one of the most entertaining teams to watch in the competition on their day.
Hull KR have a lovely blend of youth and experience within their ranks and it's going to be exciting to see Coote at Craven Park in 2022.
Rovers are a club with high aspirations, which is clearly highlighted by the players they are in the market for these days, having made a move for centre Toby King before he signed a long-term deal with Warrington.
Hull KR coach Tony Smith said of Coote: "We've changed the calibre of targets that we have been after and we have been fortunate to get someone of Lachlan's quality to join a group of people that are working really hard at the moment to be more and more successful."
Hull KR have a bright future and their signing of Coote is a perfect example of the salary cap doing what it was brought in to do.