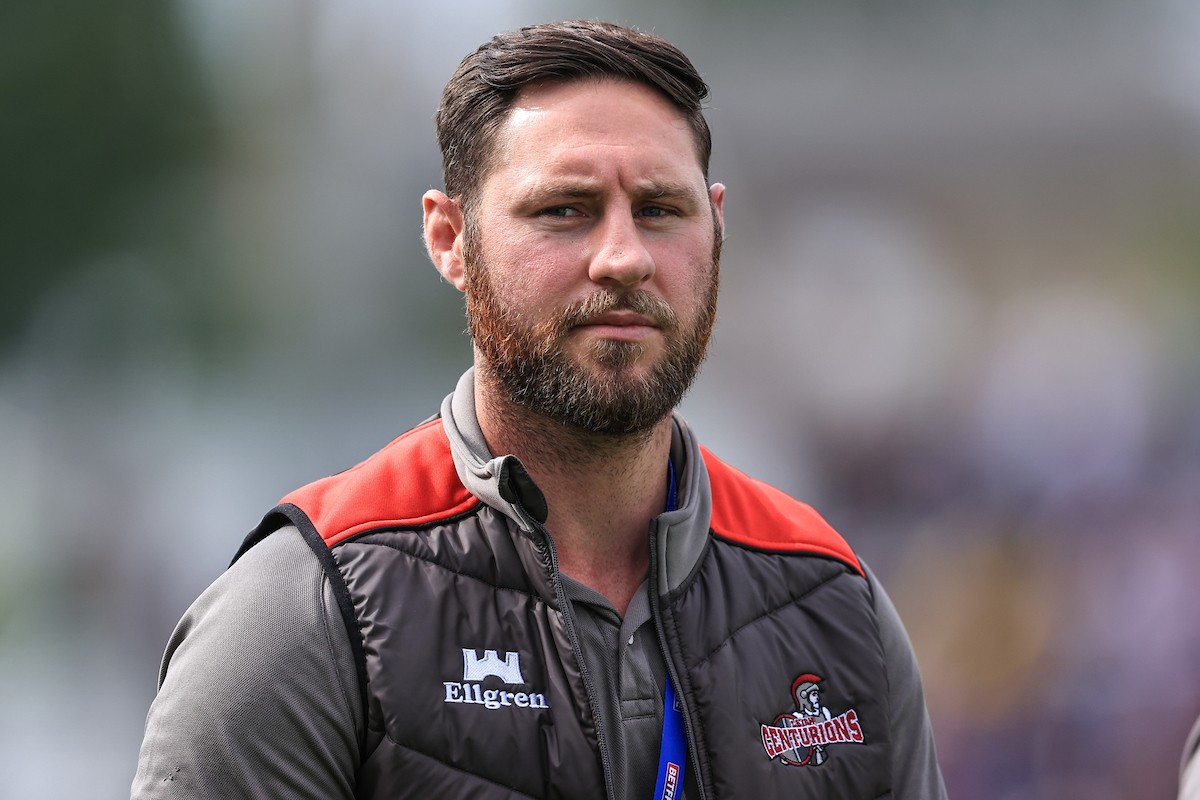 Leigh's interim head coach Kurt Haggerty is hopeful his side can remain full-time in the event of relegation.
The Centurions, who were fast-tracked into Super League for 2021 to fill the vacancy caused by the loss of Toronto Wolfpack, are cast adrift at the foot of the table after losing all 15 matches so far.

An immediate return to the Championship is looking almost certain after Super League clubs failed to back a proposal to suspend relegation for the second successive year due to the impact of the coronavirus pandemic.

The plan was to promote two teams from the Championship and run with a 14-team Super League in 2022 before splitting into two divisions of 10 but the move failed to receive enough support.

It means promotion and relegation will go ahead as planned and there will still be a 12-team Super League in 2022.

The news is a body blow to the survival hopes of Leigh, who have had three matches postponed so far due to Covid-19 outbreaks among their opponents.

Speaking ahead of Friday's home game against Leeds, Haggerty insists his team will battle to the end but admits the uncertainty is creating difficulties in planning ahead.

"It was only two weeks ago that we all thought we were going to be in Super League regardless," Haggerty said.

"Now we're in a position where it's going back to 12 teams and there's going to be relegation.

"But it could change again in another two weeks. We'll just keep trying to win every game.

"The only time it becomes an issue is when you're talking contractually with players, about who we want to keep next year but without being able to guarantee which league we're in.

"That's the most difficult thing for us. So we've got to keep them positive about winning games for Leigh and we'll move forward from there.

"We've just got to plan for now and then hopefully, whatever happens, we're full-time so we can keep our best players."

READ: Relegation to stay in Super League this season

The Centurions pushed high-flying Hull KR all the way in their latest fixture and Haggerty remains confident their first win is not far away.

"The lads have been brilliant," he said. "We're all aware we haven't won a game.

"We're all fighting for contracts and fighting to get that first win. We know we're not far off, we just need to take that next step.

"The teams above us have got around four wins so we've got to be aiming to win four or five games to stay in the league.

"We'll keep planning to win every week. We don't just want to be competitive, we want to win and we all know how the script goes, you win one game, then there's usually another one that follows and the conversation changes."

Toulouse are favourites to come up, having won all 11 matches so far despite having to play them all in England due to the impact of the pandemic and the need for part-time clubs to go into quarantine on their return from France.

Promotion from the Championship will be determined by a top-six play-off culminating in the Million Pound Game.