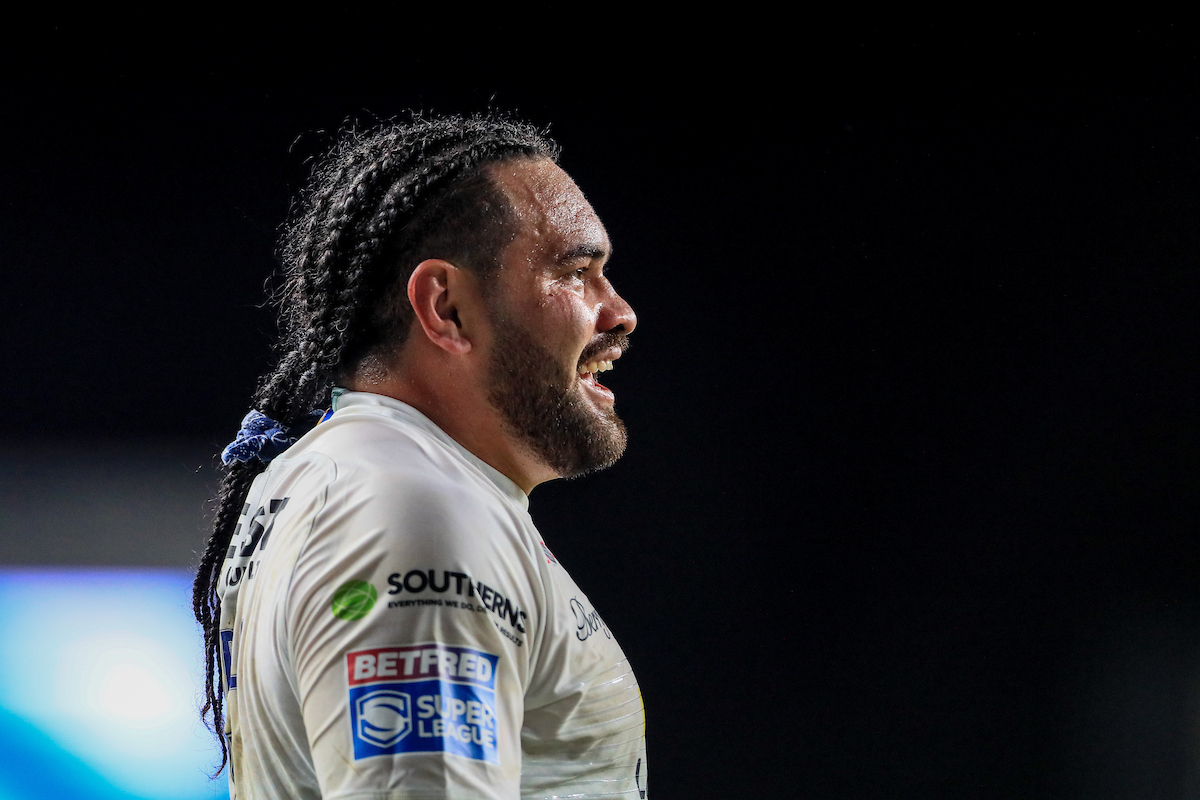 Konrad Hurrell wants to make the most of the current feel good factor at Leeds after their positive start to the season.
The Rhinos won a third consecutive game last week when they thumped Warrington 36-0, with the Tongan centre scoring one of the tries.
It is the first time the club have recorded three straight victories since 2017, and Hurrell says that their promising start to the 2020 campaign has only improved the positive vibe around the club after a progressive pre-season.
He said: "The mood in camp is good, I said it after the game on Friday that the in-house mood is good, we're all just focusing on ourselves and don't worry too much about what's going on outside.
"Obviously, there's always talk and sometimes we hear about it and sometimes we don't, but the main focus is just us keeping together.
"This club is like our second family; we've done a lot of things in the off-season to make us come closer together, so it started from there.
"We had a great pre-season, not just training wise but off the field as well with everyone hanging out and our partners doing stuff together and things like that, so it makes the mood in camp better."
The 'Spirit of the Rhino' was also introduced during the off-season, a concept designed to bring the squad closer together and improve performances after another relegation battle in 2019.
Players were asked to share personal stories and place a treasured possession into a fire, the ashes of which were then turned into a resin and placed on a rhino head sculpture which hangs above the exit of the tunnel at Headingley.
On the impact that has had, Hurrell added: "It's been massive, I think there was more than half of the team that said they had never told those stories to their friends or anyone like that, so it's really important that everyone put themselves out there.
"It made us strong, it brought us closer together and improved our trust in each other and that's the main thing.
"If you don't trust whoever you're playing next to, there's no point of you going out there because you try and play by yourself, but we trust each other off and on the field and it's showing."
When asked if the squad was tighter than last year, he said: "100%. It's not like there's a big difference there, but it's just the mindset and the stuff we've done in the off-season that has made a difference.
"Sometimes you have to go through times like we went through last year to get to where we are this year, I wouldn't say we're already 'there', but we're heading in the right direction.
"I feel like it's better than we went through last year and through that pain because, in the back of our minds, we know that we had more losses than wins last year, so we have a mindset where we want to have our revenge and we know we have to be better this year."
The 28-year-old now wants to capitalise on the current situation by helping Leeds return to their former glories.
He added: "This is a winning club and we need to bring that back, that's where it belongs.
"I feel like we're heading in that direction and it's really important to bring it back because that's what will make the fans happy and the rest of the club too.
"We just need to get back on the horse and start winning games, we're doing that now, but we still need more of it."
Watch our Last Tackle podcast, featuring a guest, every week. SUBSCRIBE to Love Rugby League on YouTube.
Listen to The Final Hooter podcast, featuring exclusive interviews, every week. 
SUBSCRIBE
 to Love Rugby League on Apple Podcasts.
---
More on site
Rugby League Today: Wane on heritage players, England's new assistant & Gene returns to Hull KR
Off the Record: Rugby League Rumours and Gossip #200
Leeds "wary" of Toronto threat, says Rhyse Martin
Team news: All the 21-man squads for Super League round six
No mid-season international for England as full international schedule announced