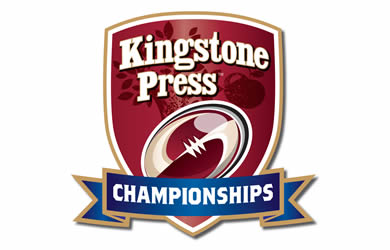 Championship sponsors Kingstone Press has become an official tournament partner of the World Cup.
Kingstone Press becomes the Official Cider of Rugby League World Cup 2013, joining a growing list of brands involved with the tournament, that kicks off on Saturday.
Glen Friel, sales and marketing director at Aston Manor Cider said: "The partnership with Rugby League World Cup 2013 presents another fantastic platform to build the consumer profile of Kingstone Press.
"Throughout the year our work with the RFL has supported the success we have enjoyed in terms of increased sales and broader distribution.
"What is exciting is that we are able to extend that further as we now invest behind our involvement with Rugby League World Cup 2013. It will mean we can do more to establish Kingstone Press as a major cider brand."