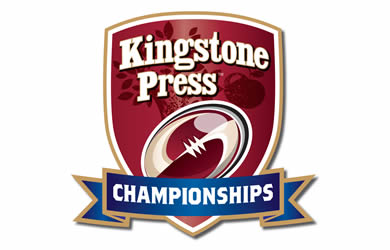 Barrow Raiders player-coach Bobbie Goulding needs to find a new scrum-half after being handed a five-match ban on Wednesday night.
Goulding was found guilty of "disputing the decision of a match official and using aggressive language, and aggressive body language to a match official" during a recent match against Doncaster.
But Joe Bullock and Craig Briscoe should be available for the Raiders, who are looking to bounce back from last week's 60-0 defeat against Leigh Centurions.
Goulding said: "We've got to match fire with fire. If we do that and play smart, we'll be OK."
Gavin Bennion (ankle) is rated as "50/50" by Swinton Lions coach Ian Watson.
Watson has called for continued composure in his team ahead of Sunday's match.
He said: "Where in the past we might have panicked, that bit of experience over the last couple of weeks has allowed us to do the right things and that's been key.
"I know Barrow were missing a lot of dual registration players last week, but every time you travel up to Cumbria it's a tough game. That's the challenge that sets these fixtures apart, and players just need to be mentally tough with themselves."