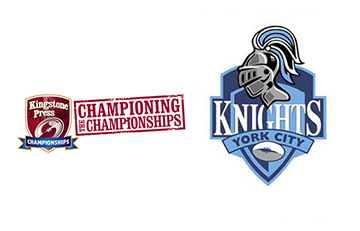 York City Knights coach Gary Thornton looks set to recall Ryan Backhouse after Ryan Mallinder suffered a broken finger against Oldham last week.
Thornton is calling for a major response from his players following their 31-12 home defeat, and is confident they will bounce back.
Thornton said: "We looked a bit rusty, and we got the kick up the backside we needed.
"It's refocused everybody, and I'm expecting a massive reaction this week.
"The guys trained really well on Tuesday. There was no sulking or heads down, and I was very pleased with that."
He added: "We've only had two games in five weeks, and I don't think that's helped us. We'd lost a bit of continuity and fluidity, so hopefully we can improve this week having played last week."
Luke Harbottle could come into contention for Hunslet Hawks, having returned to the UK 10 days ago following a two-year stint in Australia.
Hawks coach Barry Eaton said: "He's a tough, no-nonsense player, and he's been playing at a very good standard in Australia. I wouldn't hesitate to use him if we need him."
Eaton added: "We were pretty close to our best last week, but York have been up at the top of the table all year and everybody is capable of beating each other in this competition."