Kidwell pleased with first win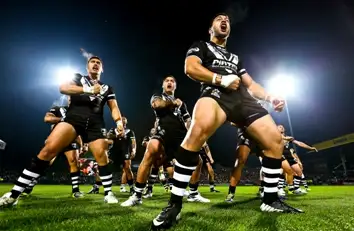 David Kidwell has secured his first victory as New Zealand coach and believes his side can improve in the Four Nations.

Kidwell replaced Stephen Kearney as coach of the Kiwis last month.
The Kiwis pipped England by just a point in Huddersfield today, and Kidwell was pleased with the way his players hung on in the contest.
"What a Test match, it had everything I thought," he said.
"That's what Test matches are meant to be about.
"England started off like a house on fire. It's very humbling to get our first win. But we've got to focus on the job at hand.
"There's still areas of improvement for us. We're just growing as a team, we're trying to get better each week.
Shaun Johnson's drop-goal was the ultimate difference between the two teams.
England started stronger, taking a 4-0 lead before New Zealand went in front 12-4 in the second half.
"I thought Shaun really stepped up," Kidwell said.
"But the whole 17 stepped up today. Marty Taupau – he made an impact. That's his role in the team."