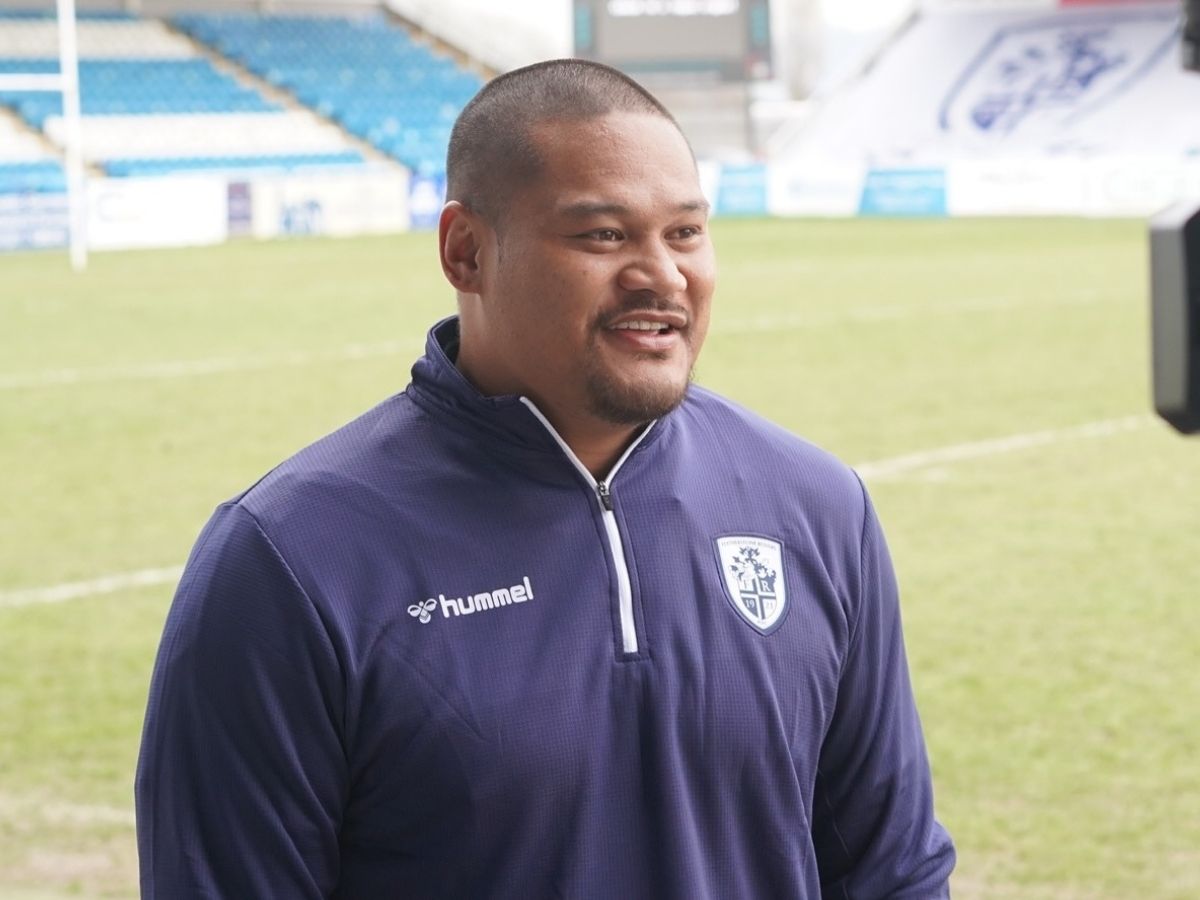 Featherstone's new recruit Joey Leilua wants to play in the World Cup this autumn, but says his main focus is helping Rovers gain promotion to Super League.
The 30-year-old powerhouse centre has joined Rovers ahead of the new Championship season after 12 seasons in the NRL.
Leilua has won 15 caps for Samoa. He wants to represent his heritage in this World Cup this autumn.
"I definitely have my eye on that," Leilua told Love Rugby League. "But my main focus is this team, I'm not focusing on the World Cup. My main focus is to play great for this team and get us promotion to Super League."
ROVERS: Featherstone announce 2022 squad numbers
Joey Leilua on why he joined Rovers
Leilua is a two-time Dally M Centre of the Year. He has made more than 200 appearances in the NRL for Sydney Roosters, Newcastle Knights, Canberra Raiders and Wests Tigers.
It shocked the rugby league world when Featherstone confirmed that they had captured his services in November last year.
"I didn't have a club at the time and Brian Mac gave me a call one time and they really wanted me to come down to Featherstone," he added.
"I thought they were actually a Super League team because of the way they spoke and very professional. They sold it to me and the ambition to win the competition.
"My wife wanted me to come over. She wanted to come see England. She's never been outside Australia or New Zealand!
"I came here about nine years ago with Samoa and we stayed in Warrington. That was a good trip for seven weeks. It was one of the best tours I've ever had. There are great people in England and from what I know, they are very passionate and are lovely people.
"I'm very excited to be a part of this team. The club has a lot of history, especially the grand stand. Volunteers brought it from Scarborough and brought it here, which is about an hour away I think. They brought it here for the stadium and that shows that they're willing to support their team. That's what I love about England. Everyone supports their own team, even if they go somewhere else, they support their own team."
PLAY: Our free Fantasy Rugby League competition is back for 2022
"The team is going in the right direction"
Featherstone are the bookmakers favourite to gain promotion to Super League this season alongside Leigh, and Leilua has been impressed by the standard of his new team in training.
"You can't tell it apart from the NRL to be honest," he said. "I think that's because of the system Brian has brought in.
"The players they've got and the way they trained… It's a bit different what they're use to, but I can understand where he's coming from because it's a bit like NRL standard.
"It was hard training yesterday, I was a bit shocked! I thought I'd be eased into it, but nope straight into it. It's good for the team and good for me that the team is going in the right direction."
READ MORE: Featherstone make major statement of intent with trio of signings