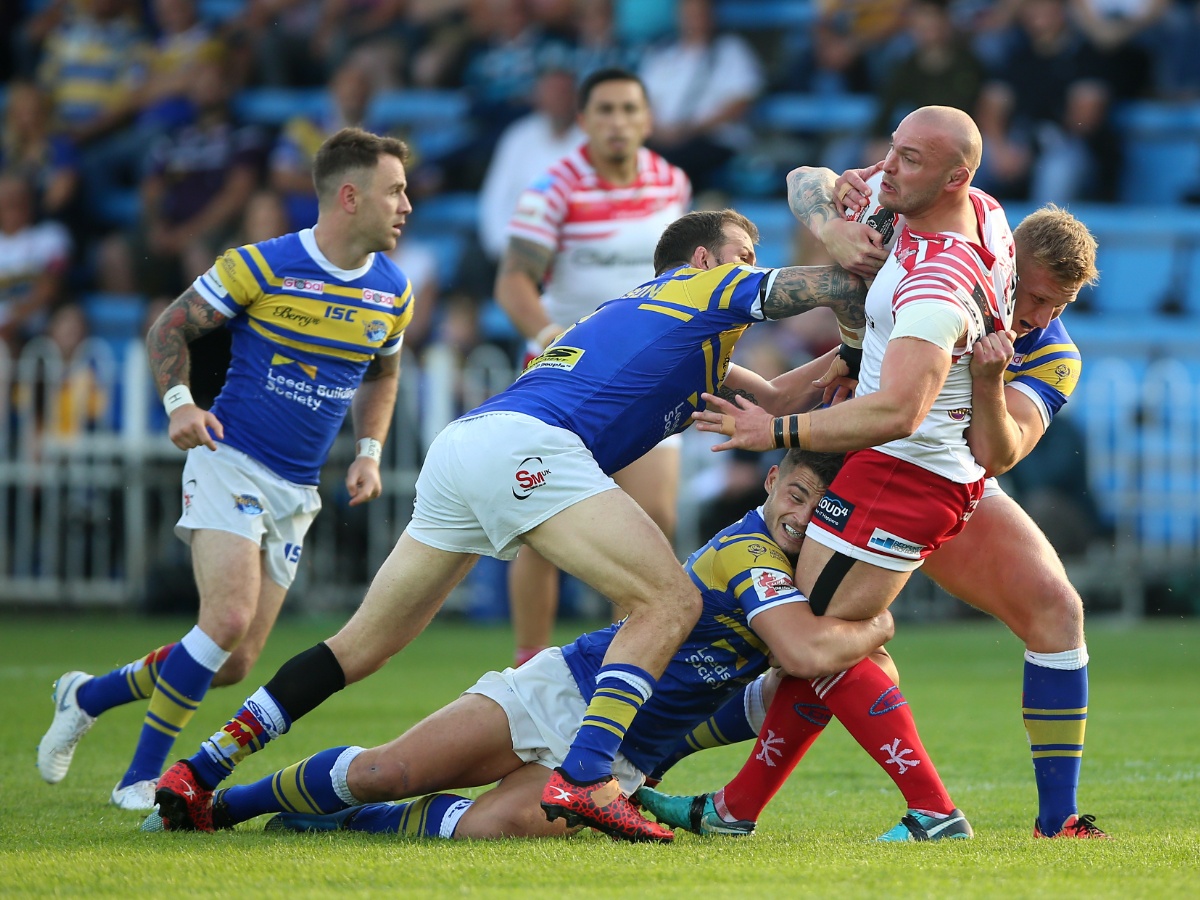 Former Leigh forward Jamie Acton has been banned for two years after a sample collected in 2014 was re-tested by the UK Anti-Doping agency.
Acton, 29, retired from rugby league in April 2019 but will be banned anyway until April 2023.
Following the out of competition urine sample in December 2014, initial analysis did not detect any prohibited substances.
It sent to UKAD's laboratory for long-term storage and in February 2021, was re-analysed retrospectively.
This analysis returned Adverse Analytical Findings for Growth Hormone Releasing Peptide-6 ('GHRP-6') and its metabolite GHRP-6 (2-5) free acid. GHRP-6 is a non-Specified substance and is prohibited at all times.
This is the first UKAD case where Adverse Analytical Findings have been returned after re-analysis following the long-term storage of a sample.
POST-RUGBY: Life After League: Jamie Acton focusing on mental health app following rugby league career
What UK Anti-Doping agency said
UKAD Acting Chief Executive Officer, Pat Myhill said: "As advances in technology allow us to better detect prohibited substances; sample re-analysis forms a vital part of our testing strategy.
"This case shows that we will catch up with athletes who mistakenly think they can evade detection. We keep many samples from a variety of sports in our long-term storage facility, and regularly conduct this kind of analysis.
"Athletes have a responsibility to protect their sport as well as their own health, career, and reputation.
"The rules are clear; athletes are personally accountable for what is in their body and if there is something in their system that is prohibited, they will get caught."
Acton accepted the charges and is prohibited from participating in any World Anti-Doping code-compliant sport until April 2023.
He retired in 2019 after spinal surgery after making 128 career appearances.
The London-born forward started his career at Wigan and had loan spells at South Wales Scorpions and Oldham,
In 2013, he played 23 games for Workington before moving on to Leigh, where he spent five seasons.
He had signed for Swinton shortly before ending his career.