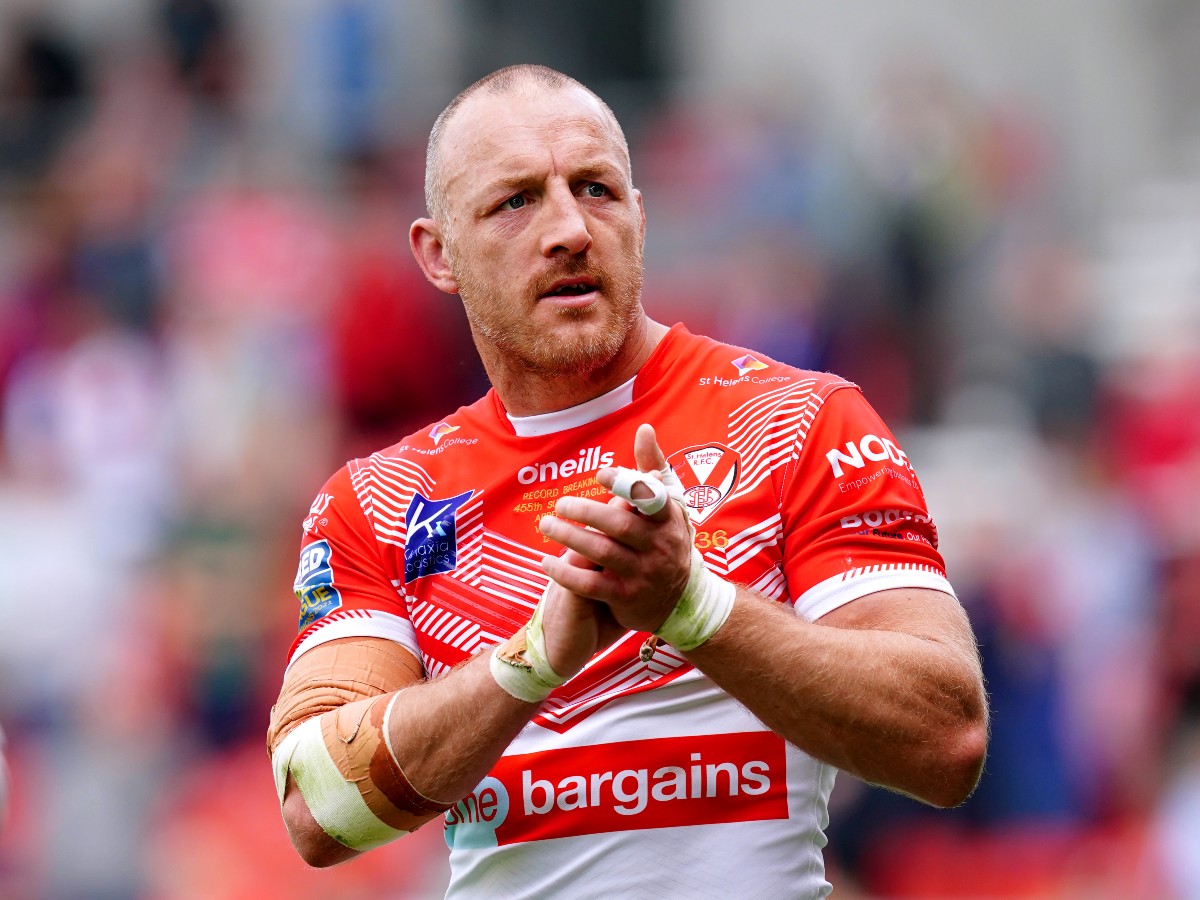 James Roby will play his 20th season with St Helens in 2023 after agreeing to a one-year contract extension with the Super League champions.
Roby, who will turn 37 in November, recently reached the 500-game landmark for hometown club Saints before surpassing Leeds legend Kevin Sinfield as Super League's all-time appearance holder.
The former England international has won five Super League titles, four Challenge Cups and a World Club Challenge with St Helens.
Roby said: "I was aware that last year I said this was going to be my last; and I was fully preparing for that.
"The more the season has gone on I was thinking otherwise. I have thought about all the pros and cons and I have had a lot of conversations with my family and my wife and we have got to the point where I am feeling good and confident with my decision.
"It is a great opportunity for me to stay involved, not only this successful team, but in this organisation and the opportunity to be a rugby league player for another year.
"If I didn't feel it was right, I wouldn't have signed as I have too much respect for this club. I am really looking forward to it and immediately after I made the decision, I got that fire back in my belly and I thought 'we can do this'. I am really grateful and really thankful for the opportunity, and I am now looking forward to one more year in the Red Vee."
WORLD CUP: If he's fit he will play: Sam Tomkins backs James Roby for World Cup U-turn
Kristian Woolf hails James Roby
Roby won named Man of Steel in 2007 and has been named in the Super League Dream Team six times.
Saints coach Kristian Woolf said: "This is the biggest re-signing the club has made this year.
"We have all seen the level of footy he has been playing. He can still play long minutes every week; and still has a real impact on the game with his skillset, his defence and of course his leadership.
"You only need to look at what he has done so far at the club and what he is doing on the field at the moment, his consistency, his leadership and the example he sets for everyone.
"This club is in the mould of him as a leader and we base our game around how he plays. His effort areas and the consistency of his effort is how we play here at Saints. We are all delighted he will be with the club again next season."
Roby has scored 116 tries in 518 games for St Helens. He has won 39 international caps in total for Great Britain and England.
Roby announced his retirement from international duty last year. However, there have been calls for him to play in this year's World Cup.
PODCAST: Lee Briers on NRL ambition, Wigan honour & Super League restructure
FOLLOW: Keep up with all the latest on the Love Rugby League mobile app and podcast