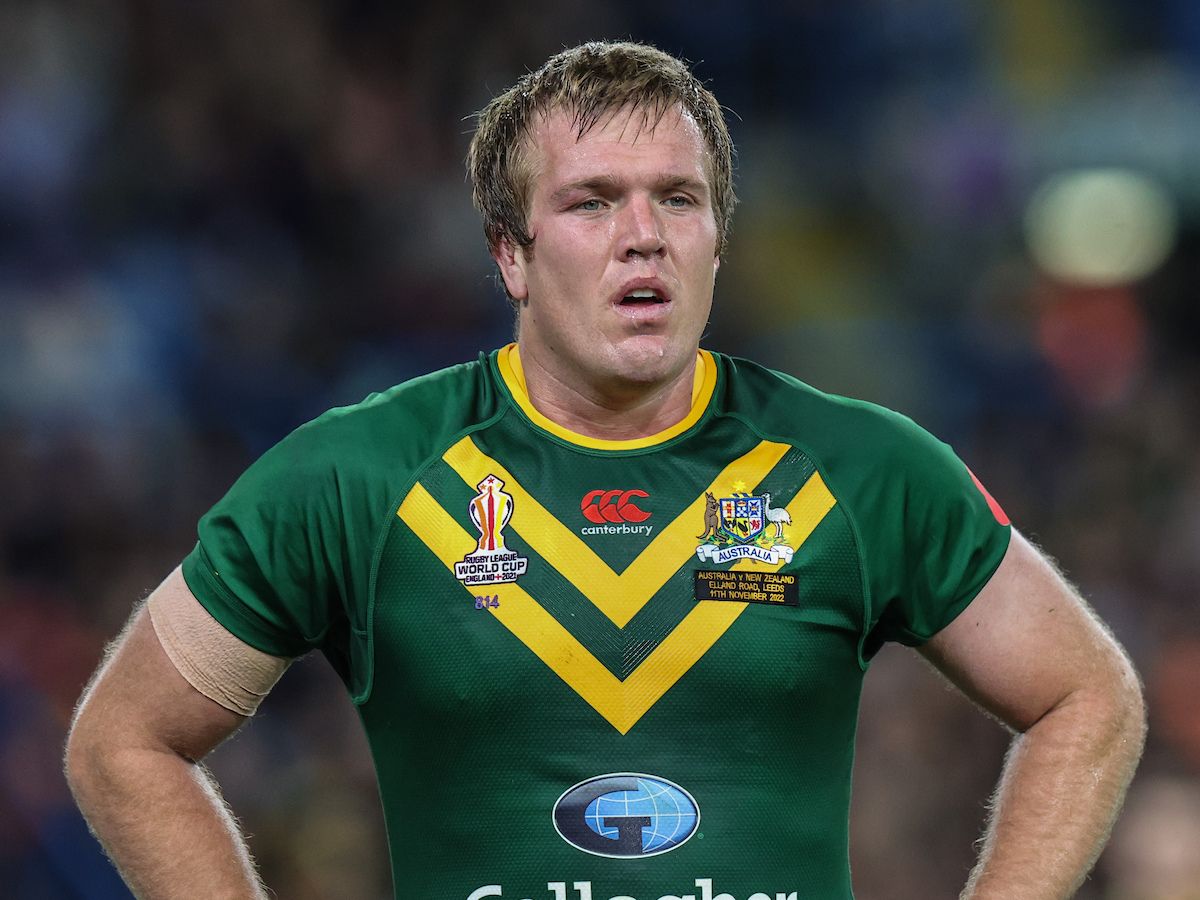 Australia forward Jake Trbojevic believes Samoa's NRL experience will pose a big threat in the World Cup final and that his side will need to be at their best to win.
Australia secured their place in this weekend's final after narrowly beating New Zealand in last week's semi-final at Elland Road, whilst Samoa defeated England in golden point in that memorable clash at the Emirates.
Trbojevic is set to play in his first final and explained how he and Australia are preparing ahead of the game.
"Yeah definitely, at Manly I've never played in a Grand Final, so I'm very excited to play at Old Trafford." an eager Trbojevic said. "Obviously, I'm not much of a soccer fan but we went there earlier in the camp, there is a lot of history there and it's a really cool stadium.
"I've just been trying not to get too nervous. I get pretty nervous, so just trying not to think about it too much and enjoy the week," he added. "Hopefully come game time we're all ready to go."
Australia giving Samoa the respect they deserve
Trbojevic says that the Australia camp are paying little attention to Samoa's underdog tag; and are aware of the threats and NRL players they have at their disposal.
"They've got a lot of quality players," Trbojevic said. "I think early in the tournament they were tipped to do really well and they've lived up to those expectations.
"But they have got a lot of high-quality, Premiership players and a lot of good experience there so I think that will hold them in good stead.
"Last week you saw in the big moment, they didn't get overawed or anything, so they'll be ready to go."
Jake Trbojevic on the crowds at the World Cup
Trbojevic says he hasn't thought about the crowd favouring Samoa on Saturday.
"We're just trying to focus on ourselves, our own games, getting ourselves right," he said. "I hadn't even thought about the crowd.
"I think it's been great, the support has been awesome. It's great to grow the game over here and that sort of thing. It's been a really enjoyable tournament; I've really enjoyed my time over here and yeah, it's been great."
More World Cup content
Rugby League World Cup: Top try, goal & points scorers in men's, women's & wheelchair tournaments
Jodie Cunningham: A move towards turning pro would bridge the gap
Next England fixtures confirmed
FOLLOW: Keep up with all the latest on the Love Rugby League mobile app and podcast