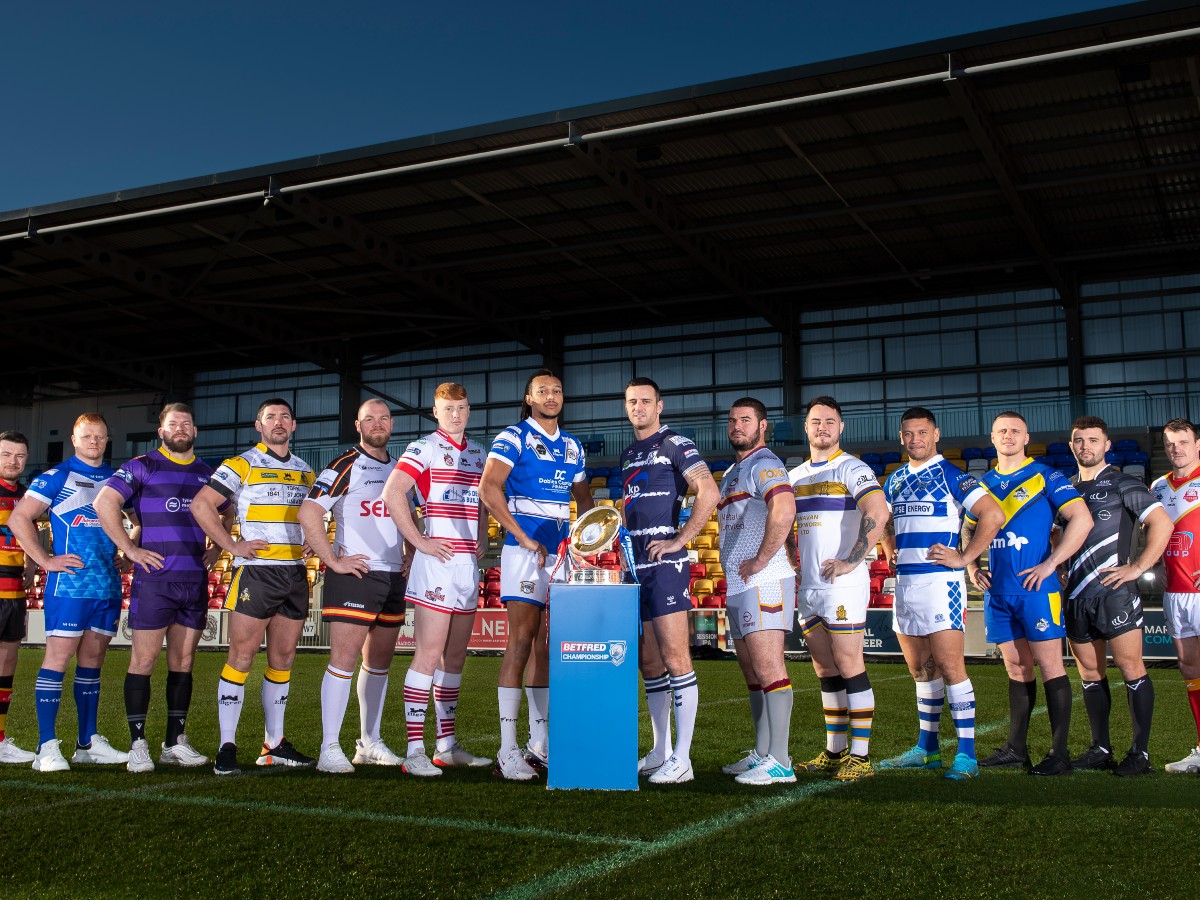 We take a look at every Championship club's average attendance so far in the 2022 campaign. 
There are some impressive numbers so far in the Championship. Here are some of the highs and lows…
Bradford record biggest average
Bradford hold the biggest average attendance so far in 2022 with 3,888. They have recorded the highest attendance so far in the competition – 5,821 for their clash against Halifax in round eight on Good Friday.
They have had five home games so far this year – with a total number of 19,444 spectators inside Odsal Stadium.
Featherstone, Leigh and Widnes
Featherstone Rovers hold the second biggest average attendance so far in the 2022 campaign. The Championship leaders have an average attendance of 3,588. A total of 21,529 spectators have visited Post Office Road so far this campaign.
Their highest attendance came in round two, as they hosted Leigh live on Premier Sports during Monday night rugby league. A total of 4,562 attended the clash.
The Centurions have an average attendance of 2,779 so far in 2022. They have recorded a total of 16,676 fans so far at the Leigh Sports Village. Their highest attendance came during round one, with an attendance of 3,334 for their clash with Whitehaven.
Widnes Vikings hold the title for the third highest average attendances so far with 3,349. A total of 13,398 supporters have watched the side at home this season.
Barrow Raiders hold the strongest average attendance in Cumbria with a 1,974.
Bottom of the table
Sheffield are yet to host a game at their new stadium – and have recorded just two 'home' attendances at Doncaster and Featherstone.
Excluding the Eagles (664), Workington have the lowest average so far with 900 across seven home games.
The lowest recorded single fixture came at Newcastle Thunder, with 638 at their match against Batley in round two.
Several clubs have not shared some of their attendances – so we've calculated the average only by attendances given. Batley are yet to play their postponed round four fixture.
Each Championship club and their average attendance
Bradford – 3,888 (all attendances shared)
Featherstone Rovers – 3,588 (all attendances shared)
Widnes – 3,522 (all attendances shared)
Leigh – 2,779 (all attendances shared)
York – 2,347 (four out of six attendances shared)
Barrow – 1,974 (all attendances shared)
Halifax – 1,744 (all attendances shared)
Batley – 1,632 (all attendances shared)
London – 1,498 (three out of five attendances shared)
Dewsbury – 1,417 (all attendances shared)
Whitehaven – 1,374 (all attendances shared)
Newcastle – 962 (all attendances shared)
Workington – 900 (all attendances shared)
Sheffield – 664 (all attendances shared)
*Games missing; York v Newcastle; York v Whitehaven; London v Bradford; London v Dewsbury
Podcast: James Graham on World Cup, Saints farewell and life after league
PLAY: Our free Fantasy Rugby League competition is back for 2022