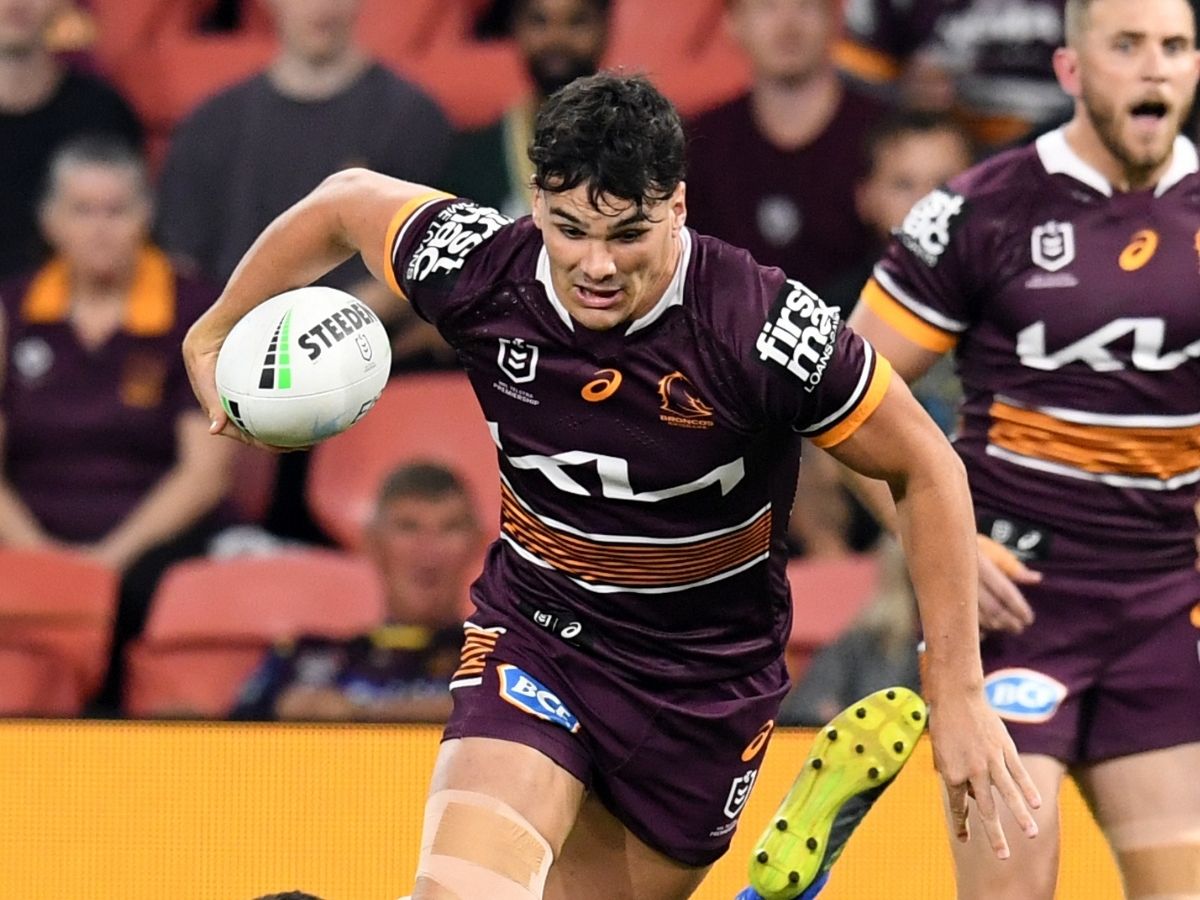 Herbie Farnworth should be one of the first names in Shaun Wane's England squad for this year's World Cup, according to former captain James Graham.
Farnworth, 22, has been in sparkling form for Brisbane Broncos and has already caught the eye of Wane ahead of the England head coach's trip Down Under for Magic Round this week.
And former Canterbury and St George prop Graham believes the youngster has proved his pedigree in the NRL, which should pave the way for his first appearance at a World Cup.
"One lad who has played really well is young Herbie Farnworth," says Graham on this week's Love Rugby League Podcast.
"He's had a great year, I love his story, and hearing his accent. He's a Burnley lad so not from a traditional heartland, he came over as a youngster and took a chance, worked incredibly hard at his game to make it at the Brisbane Broncos and when he's firing on all cylinders he's such a talent to watch. 
"I have no doubt he's banging down the door of Shaun Wane's England team for the World Cup this winter in England."
James Graham would be happy to give Shaun Wane feedback
Graham has settled in Australia since retiring following St Helens' 2020 Grand Final win. He says he has not had any recent dialogue with Wane regarding England's representatives in the NRL but would happily feed back on what he has seen so far this season.
He said: "I've not spoken to Shaun Wane for a long time but I know he watches an incredible amount of rugby league.
"He'd watch the game differently than how I would. I watch now like a fan and just look at everyone's attack and not bother about defence, and just enjoy a quality sporting spectacle. 
"Herbie might be shocking defensively but I don't care as he excites me with the ball. As a fan that's what you want."
PODCAST: James Graham on World Cup, Saints farewell and life after league