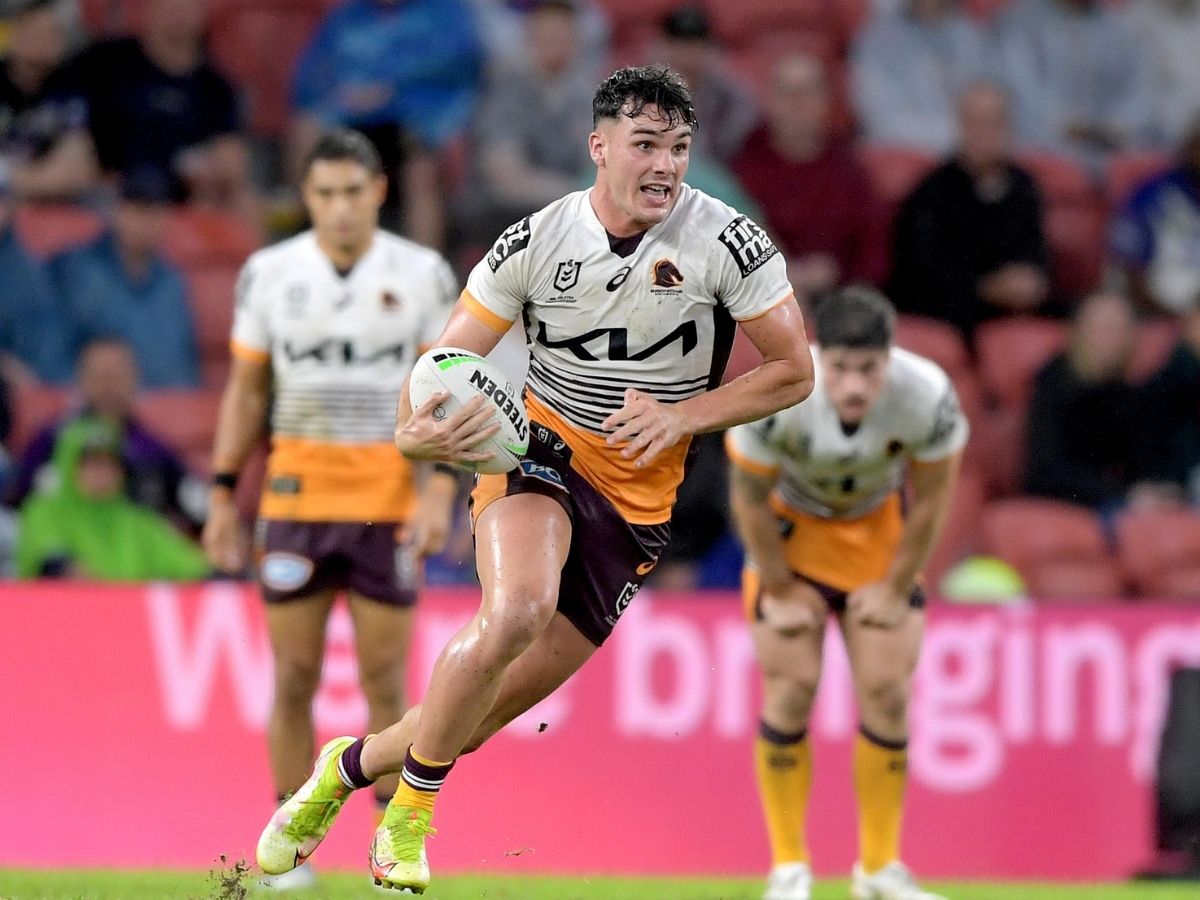 Brisbane Broncos will have to fight off interest from the Dolphins to keep Herbie Farnworth after Wayne Bennett revealed he has spoken to the talented 22-year-old.
The Broncos centre has been a revelation so far in the 2022 NRL campaign. He has played a key role in a resurgent Brisbane side that has climbed to seventh spot on the ladder.
But his form has alerted the Dolphins as they attempt to build a roster for 2023. Farnworth is off-contract at the end of the year so it is no surprise Bennett is keen. The super coach has made his pitch to the Englishman and is now waiting for a decision.
"We've spoken to him, after that just have to wait 'til they tell you what they're doing," Bennett told reporters. "Deadlines are a waste of time, they never work. If you want the player bad enough you've just got to wait sometimes."
Brisbane wait on Farnworth
Brisbane are also waiting on the decision and coach Kevin Walters is confident he will stay. Farnworth could be reluctant to leave a Brisbane side that is finally starting to flourish under Walters.
They have had a tough time in the doldrums but appear to be a club on the up. As for the Dolphins it will take them time to get established and silverware could be a while away.
Walters insists the Broncos are fighting to keep Farnworth and is hopeful he will stay.
"The Broncos are going pretty hard for him too," he said. "He played his 50th game for us last week, we expect to see him running out in Broncos colours next year that's for sure.
"There's a lot (for him) to consider; Herbie's pretty popular among other clubs but he's no more popular there than what he is here. I feel he belongs here, cut his teeth here and I'd love to see him stay on."
The Dolphins happy with signings
The decision is down to Farnworth. Whatever the outcome the Dolphins seem happy with their recruitment drive. They may have missed out on a number of players but Bennett remains calm. 13 players are signed up and Bennett needs 30 for the start of 2023.
"We've had more players signed since last time we all had a talk," Bennett quipped. "It's progressing and we're happy with what we're doing."
Bennett is also waiting to see what happens at the Bulldogs now that Trent Barrett has left. Brent Naden has already moved on and more could follow.
Tevita Pangai is a player that Bennett would love. However he is tied to a three-year deal and the Bulldogs will be keen to keep hold.