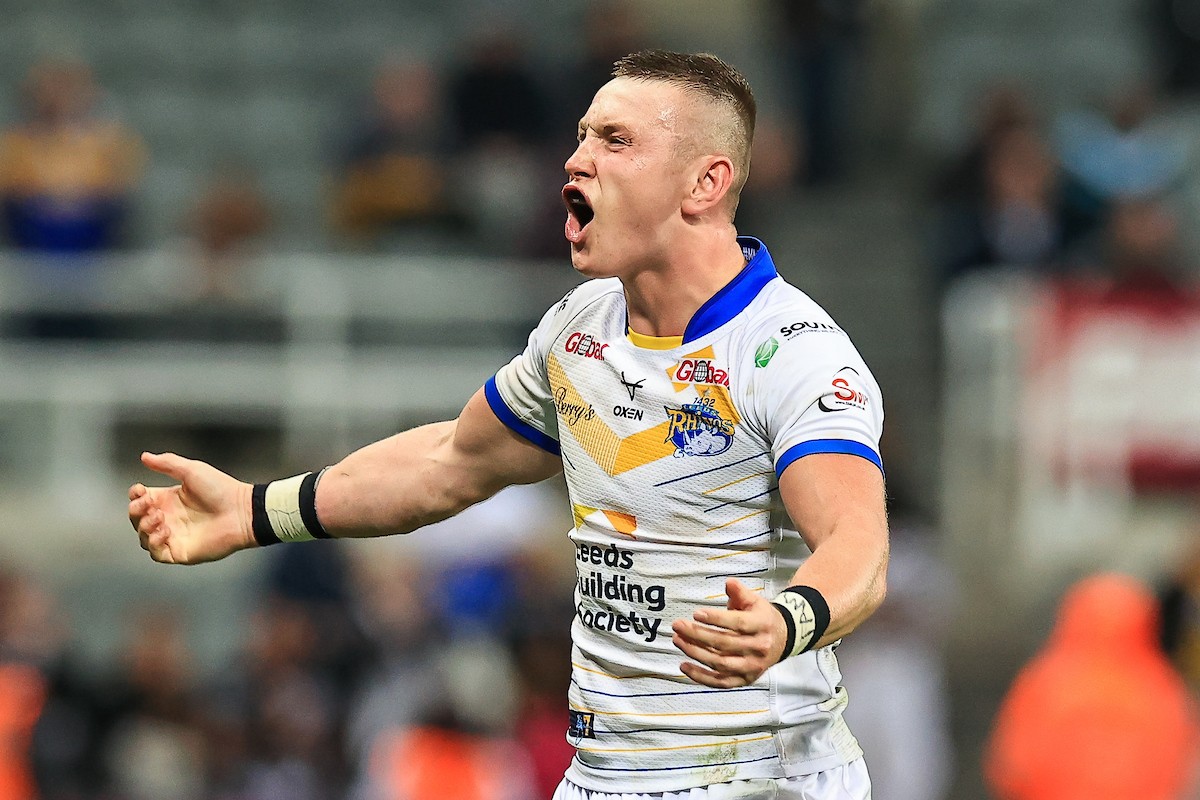 Leeds centre Harry Newman has said he is excited with the right-edge the club have been able to put together this season.
Newman lined up along the likes of Blake Austin and James Bentley for the first time since they moved to the club. There is still David Fusitu'a to come in as well.
In the match, they beat Wakefield 34-6 at Headingley in the annual Wetherby Whaler Festive Challenge.
Friendlies: Boxing Day Friendly Roundup: Only one game survives
Speaking to the club's YouTube channel, Newman said: "It's the first time we have linked up in an actual game, and I can only see it getting better.
"We have a whole new right edge this season. We have Bentley in the second row, Austin and then Fusitu'a outside me. It is all players from different clubs, and to link up for the first time today, it's exciting.
"We've been back for five weeks now. It's been exciting, we have a lot of new players and new backroom staff. Everyone is linking up really well together.
"We have another month and a half to the start of the year, and I think we are only going to get better."
Tricky start for Leeds
The Rhinos will start their Super League season in February by hosting Warrington at Headingley. It will take place on Saturday lunchtime, and will be the first game as part of the new broadcast deal with Channel Four.
A week later, they then head to Wigan, where the Rhinos enjoyed success last season. In their two meetings at the DW Stadium, they managed to keep the Warriors to zero points.
Before then, they have friendlies against Bradford, Hull FC and Hunslet. The match against Hull will be a testimonial match for winger Tom Briscoe.
Read More: Leeds Women to play at Headingley as club announce plan