Golding keen to keep learning at Leeds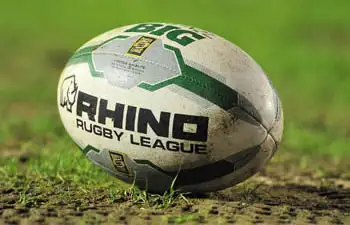 Leeds outside back Ashton Golding is pleased to be enjoying so much game time this season, despite the Rhinos' trials and tribulations in 2016.
Leeds are struggling with both poor form and a long injury list, and looked condemned to play for their Super League future in the Middle Eights this season.
But Golding is learning from the experience of spending so much time on the pitch.
"Playing week in, week out with some great players and against some great players can only stand me in good stead for the future," he told Rugbyleague.com.
"I'm just looking forward to each week as it comes, so next Friday against Salford if I'm part of it, I'm excited.
"Last year I played four games and I just wanted to beat that really, which I've done. Now I've obviously re-evaluated my goals and I want to play more and more.
"I just want to keep going now and help turn the fortunes of the team."
First-choice Rhinos full back Zak Hardaker was placed on the transfer list last week, but Golding insists that Hardaker is committed to the cause.
He also intends to learn as much as he can from the more senior player before he leaves the club.
He added: "I'm going to keep working alongside him and taking what I can from him until the day comes that he leaves, if that day comes."