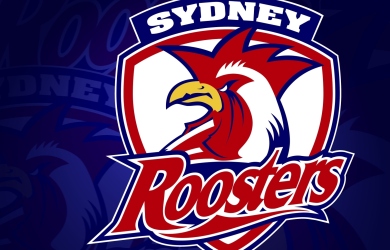 Sydney Roosters forward Nate Myles has incurred the wrath of NRL boss David Gallop after he defacted on the floor of a hotel corridor whilst drunk.
Myles, who had been volunteering at a junior coaching clinic, was discovered naked on Sunday morning at the hotel on New South Wales' Central Coast.
He has been fined $50,000 and banned from Queensland's final match with New South Wales in Brisbane on July 15.
The 24-year-old former Canterbury Bulldog has also been suspended for the Roosters' next six matches.
NRL Chief Executive Gallop said there was 'no excuse' for Myles' behaviour.
"There can be no ambiguity about the behaviour and there can be no excuse,"he told AAP.
"The facts around the incident are clear and players have to accept personal responsibility.
"I respect the fact that Nate tried to make amends to the guests involved and that he rang me to apologise but saying sorry simply isn't enough.
"There are many inspirational people in our game from the grass roots to the NRL and they do not deserve to be associated with this sort of behaviour.
"We make no apology for treating each issue on its merits and on the basis of the facts we have at our disposal at the time."
Roosters Chief Executive Steve Noyce meanwhile, apologised for the incident.
"This is an embarrassing position for everyone associated with the Roosters but we have to face up to these issues and we need our senior players to be a part of that process," he said.