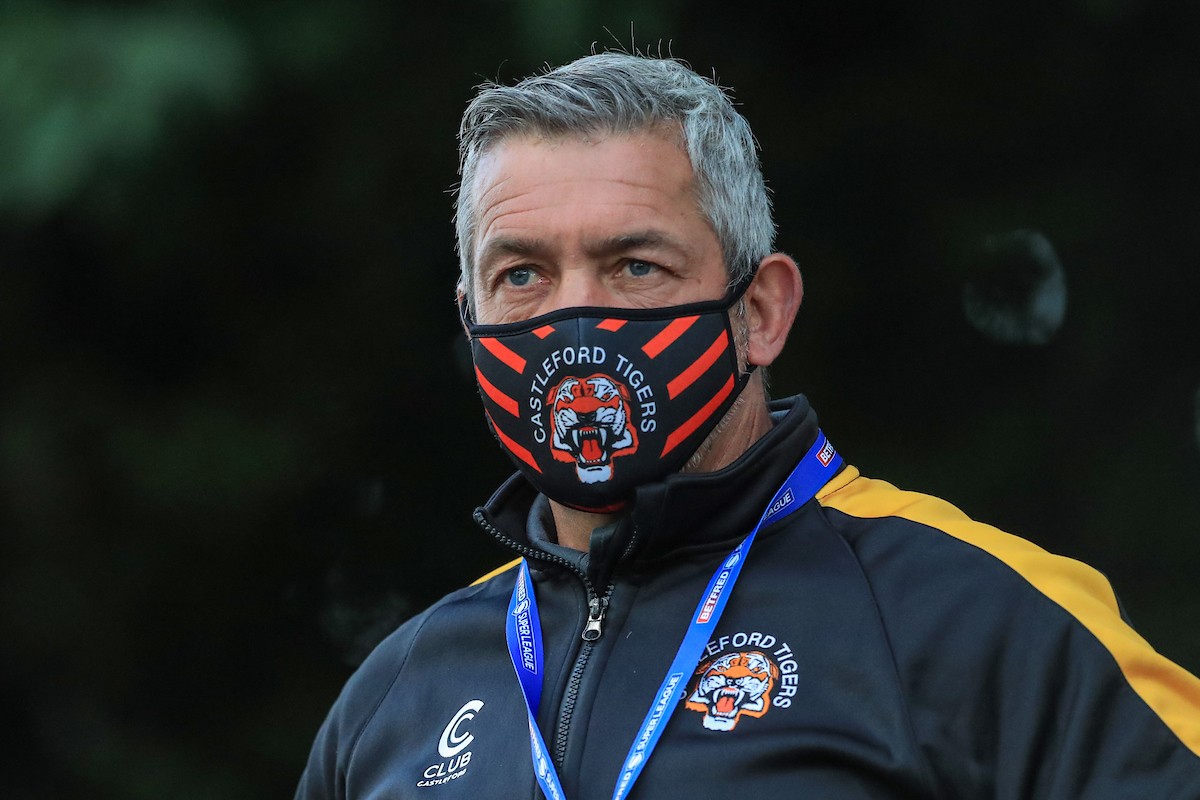 Castleford coach Daryl Powell says it is crucial Super League clubs play to a conclusion this season.
The Tigers may be forced to postpone Thursday's Super League clash with Leeds after three players tested positive for Covid-19, with a further six ruled out as part of track and trace protocols.
READ: Castleford clash with Leeds in doubt after three positive coronavirus tests at Tigers
Castleford also have 11 players sidelined through injury, and Powell says he has just 14 players avaialable but will check on three more on Thursday morning before making a final decision on the game.
Three Wigan players have this week tested positive for Covid-19 – but their game against Warrington on Friday will go ahead.
READ: Third Wigan player tests positive for coronavirus – Friday's game against Warrington to go ahead
Powell said: "I think it's really important that we get through the season. It's going to be tough.
"Obviously the Challenge Cup final is in a couple of weeks' time, so that will be one of the competitions that come to a conclusion and then it's getting through the rest of it and getting the Grand Final played.
"We've just got to act tough. To scrap the season would be disastrous, I'd hate to see that.
"We've got to battle through. Rugby league is a tough sport played by tough people from generally working-class areas where they want to see this, they want to see sport.
"As difficult as it is, we have to get through. I just don't think we should be thinking about quitting. We don't quit in rugby league, we crack on as much as we can until it's an impossible situation.
"It may come to that, I don't know, but until there is no other option, I think we need to keep going."
Listen to The Final Hooter podcast, featuring exclusive interviews, every week. SUBSCRIBE to Love Rugby League on Apple Podcasts.