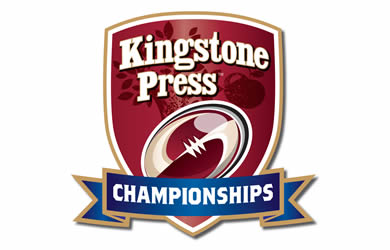 Super League has its Man of Steel award, and now Championships fans are being asked to come up with a name for their equivalent.
Sponsors Kingstone Press are looking for suggestions to name the award presented to players who make the biggest impact in Championship and Championship 1 this season.
The Man of Steel has been crowned every year since 1977 and from 2013, at the Kingstone Press Championships dinner in September, the sport will celebrate the biggest stars in the semi-professional competitions.
The winners will be determined by the Championship and Championship One coaches, who are canvassed after every round throughout the season, but the name of the actual award will be selected by Rugby League fans, who have until Monday May 6 to submit their suggestion.
"There are some exceptionally talented players within both the Kingstone Press Championship and Championship One and it is only right and proper that we name an award which encapsulates all they stand for," said RFL Chief Operating Officer Ralph Rimmer.
"We have already received some terrific suggestions from supporters and it would be great to see as many fans as possible pitch their ideas for the name of these prestigious awards."
Once all the submissions have been collated, the three most popular alternatives will be identified and put to a public vote: the trophies will then be created ahead of the end-of-season awards dinner, which takes place in Leeds on the evening of Thursday September 26.
The names of all the fans who have submitted a suggestion will go into a draw with the winner receiving two invitations to the black tie dinner.
To submit your entry, all fans have to do is enter their details in the link here: www.rugbyleaguechampionships.co.uk/opinion_form