Expansionist Blog: There is a French semi-pro league, you know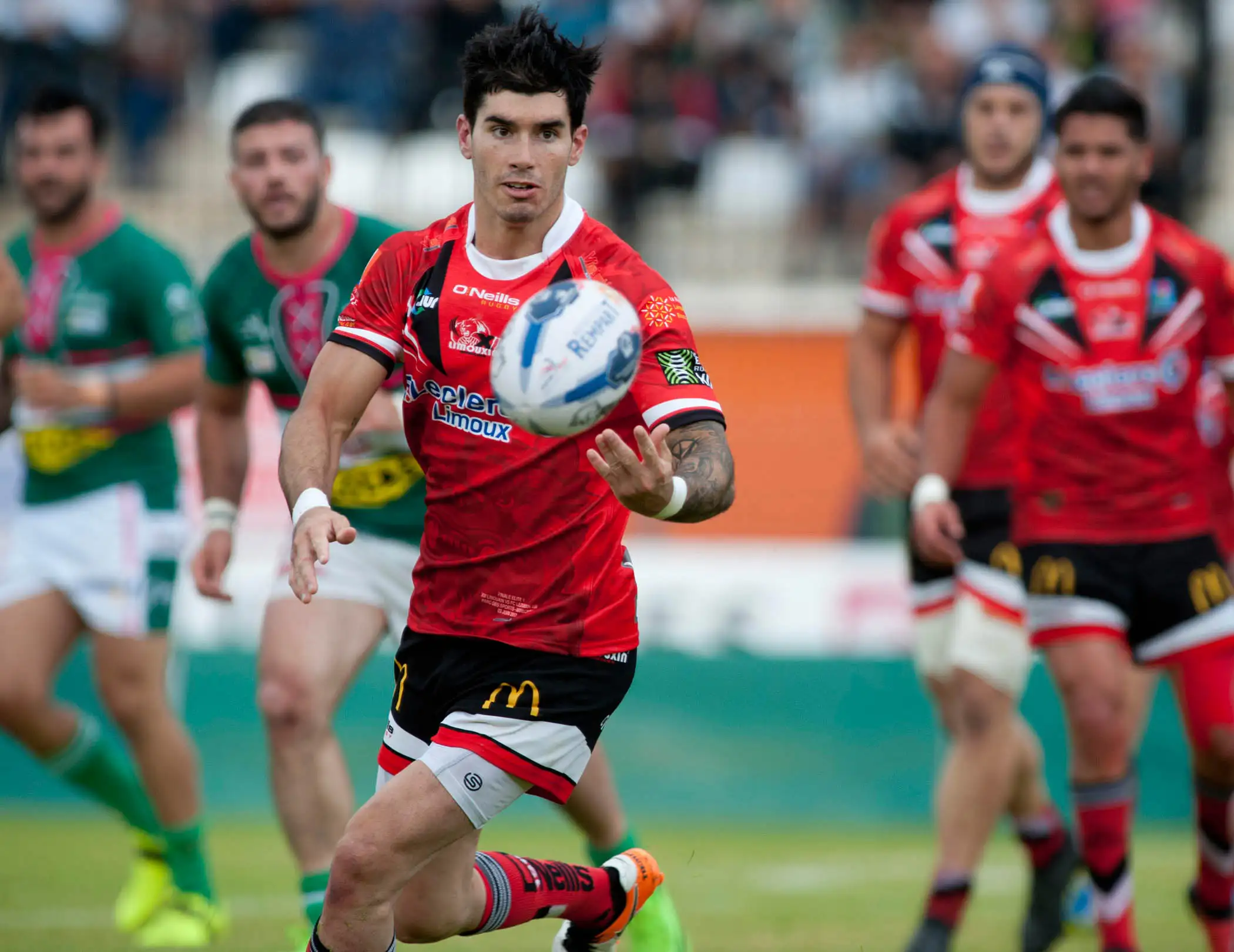 It's always been a source of disappointment for me that the French domestic competition hasn't grown in stature since the introduction of Catalans to Super League.
Instead of the pioneering Dragons being used as the pinnacle and dragging up those behind them, it doesn't appear to have happened.
The fabled Anglo-French competition between English Championship clubs and their French Elite 1 counterparts didn't last long, mainly due to sparse crowds.
Crowds in rugby league are generally sparse outside of season ticket games – see Challenge Cup and 1895 Cup, for instance – but the cross-channel games are certainly something that should be explored further, if perhaps it targets lower Championship sides due to the difference in class.
The French Elite 1 Championship comprises 10 teams, and was won last year by Saint Esteve XIII Catalan, effectively a feeder side to Catalans Dragons, beating Carcassonne in the final.
The season starts with their own version of the Magic Weekend, in Carcassonne, on November 18/19.
The 10 teams play each other home and away, plus the Magic Weekend, giving a total of 19 games. The top six then proceed to the end of season play-offs.
---
Last 10 Elite 1 Championship winners
2009/10 Lezignan
2010/11 Lezignan
2011/12 Carcassonne
2012/13 Pia
2013/14 Toulouse
2014/15 Toulouse
2015/16 Limoux
2016/17 Limoux
2017/18 Avignon
2018/19 Saint Esteve
---
The French Elite 2 competition is still being formulated for the new season, but is expected to have either 10 or 12 teams.
There is a desire for promotion and relegation between the two, but it hasn't happened since Saint Gaudens went up in 2016, due to minimum criteria put in place for promotion.
The reasons for that are largely financial, with some clubs unable to commit to making the step up, due to the historic issues that have affected rugby league in France.
That lack of automatic promotion/relegation has seen the gap widen between the two competitions in recent years.
---
Elite 1 Championship teams 2019/20
Albi
Avignon
Carcassonne
Lezignan
Limoux
Palau
St Esteve
St Gaudens
Toulouse
Villeneuve
---
But there are a growing number of clubs in Elite 2 with ambition, not least Villegailhenc, who boasted Vinnie and Louis Anderson and Patrick Ah Van in their squad for the recently completed season, where they finished second.
Baho, the current Elite 2 champions, work a lot on youth development while Pia are on their way back having had a turbulent recent history. There are nice projects developing in big cities like Toulon and Lyon and Carpentras have a nice set-up.
Beyond Elite 2, there is a National Division 1 which is split in to two leagues (East/West) and then a National Division 2 with five regional leagues, previously known as the Federal championships.
There have been some expensively assembled Elite 1 teams in the past, but the league struggles generally, with crowds lower than 1,000 and clubs also lack the resources to effectively communicate and market their games to attract people to the grounds.
As rugby league continues to attempt expansion, it would surely be the most positive step to encourage and establish professional leagues where possible.
In France, they have a decent base to start with, and that should be supported and cultivated to enable its growth.
We will make an effort moving forward to cover the French game as best as we possibly can, in partnership with Treize Mondial, in the hope that raising awareness of it encourages its growth – and not just so we can get over to cover a few matches during the UK off-season!