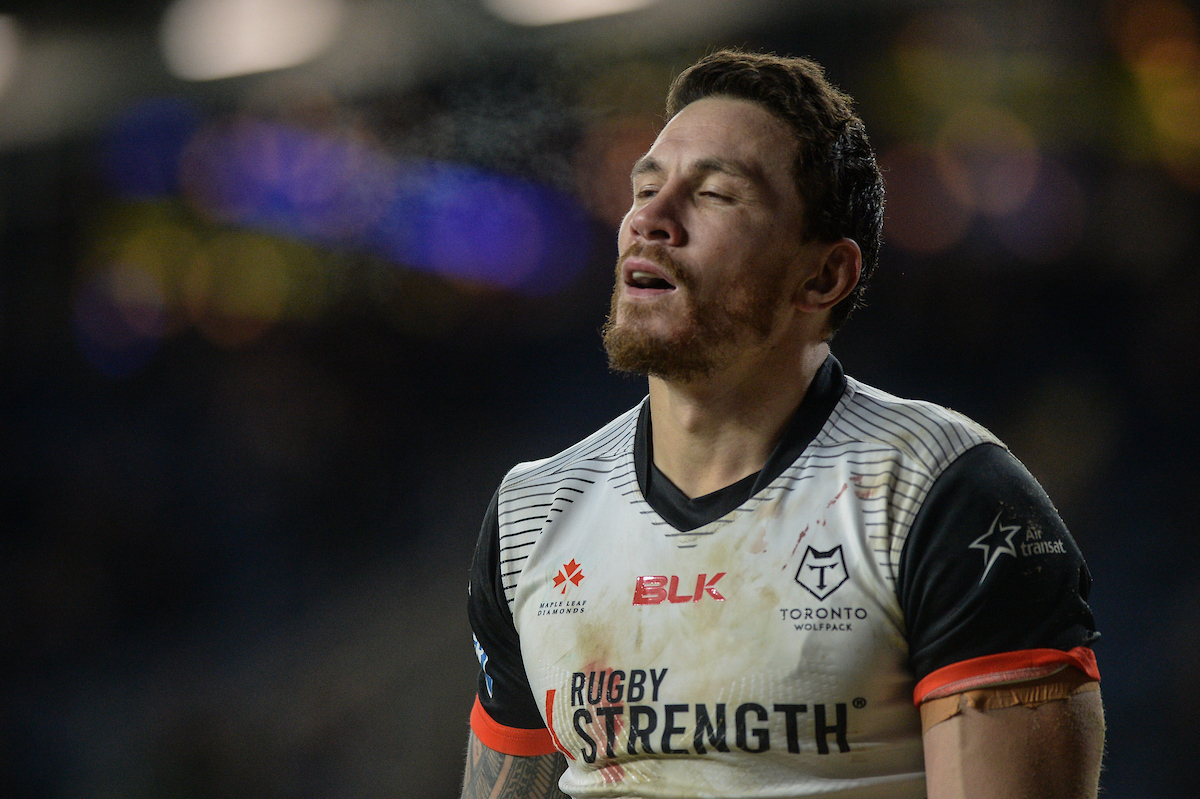 Eight clubs joined rugby league's professional structure in the past decade, and Toronto threaten to be the latest to fall out of it again.
In 2010, there were 36 teams in the professional structure – for the 2020 campaign, this figure had risen by just one, to 37, despite the attempts to widen the sport's footprint.
Clearly, whatever the strategy is, it's not working.
All eight teams were placed in to League 1, with the latest new addition being Toronto in 2017. Prior to that, there was Toulouse (2016), Coventry (2014), Hemel, Gloucestershire, Oxford (all 2013), North Wales Crusaders (2012) and South Wales Scorpions (2010).
A fourth club was planned for 2013, but Northampton Rebels pulled out before even making it, despite them being chosen from an initial seven applicants.
North Wales were established from the ashes of the failed Crusaders Super League franchise, while their relocation from South Wales to Wrexham contributed to the creation of South Wales Scorpions, who have since twice rebranded, now known as West Wales Raiders.
Toulouse returned to League 1 for 2016, having previously played in the Championship from 2009 to 2011, while Coventry are arguably the success story of the decade as they continue to do their best to organically grow the game in the Midlands.
Oxford and Gloucestershire withdrew in 2017, with vague plans to merge to form Bristol never coming to fruition, while Hemel followed in 2018 – before selling their "licence" to Ottawa Aces, who plan to be the latest expansion attempt in 2021. The professional ranks also lost Blackpool Panthers back in 2011.
Ins and outs from the professional game since 2010
| | |
| --- | --- |
| 2010 | ✅ South Wales Scorpions ❌ Blackpool Panthers |
| 2011 | ❌  Crusaders, ❌  Toulouse |
| 2012 | ✅ North Wales Crusaders |
| 2013 | ✅ Hemel Stags, ✅  Gloucestershire All Golds, ✅  Oxford |
| 2014 | ✅ Coventry Bears |
| 2016 | ✅ Toulouse |
| 2017 | ✅ Toronto ❌ Oxford, ❌  Gloucestershire All Golds |
| 2018 | ❌  Hemel Stags |
Whether Toronto remain to fight another day is in the hands of the Super League executive – the lure of hypothetical commercial deals and new markets, played off against the threat to not pay current players their outstanding monies and the prospective new owner publicly saying it's "Super League or bust".
If Toronto are to remain in Super League on that basis, they are only relegation away from going out of business, which points back to the lack of strategy.
When Catalans were parachuted in back in 2006, they were given three years exemption from relegation – though this was effectively extended to eight years thanks to the advent of the licensing system.
How rugby league's professional ranks looked at the start of the decade
2010 (36 teams)
Super League (14): Bradford, Castleford, Catalans, Crusaders, Harlequins, Huddersfield, Hull, Hull KR, Leeds, Salford, St Helens, Wakefield, Warrington, Wigan
Championship (11): Barrow, Batley, Dewsbury, Featherstone, Halifax, Keighley, Leigh, Sheffield, Toulouse, Whitehaven, Widnes.
Championship 1 (11): Blackpool, Doncaster, Gateshead, Hunslet, London Skolars, Oldham, Rochdale, South Wales, Swinton, Workington, York
2020 (37 teams)
Super League (12): Castleford, Catalans, Huddersfield, Hull, Hull KR, Leeds, Salford, St Helens, Toronto, Wakefield, Warrington, Wigan.
Championship (14): Batley, Bradford, Dewsbury, Featherstone, Halifax, Leigh, London Broncos, Oldham, Sheffield, Swinton, Toulouse, Whitehaven, Widnes, York
League 1 (11): Barrow, Coventry, Doncaster, Hunslet, Keighley, London Skolars, Newcastle, North Wales, Rochdale, West Wales, Workington
Ploughing on with the inclusion of Ottawa as if the current system of doing things has been a resounding success seems to point to yet another rocky road.
Maybe the learning ought to be that elite (particularly overseas) expansion teams need to go straight in to Super League, with protection from relegation.
Those wanting to grow organically, as per Coventry, ought to be able to do that without an over-spending behemoth blowing them away each year.
For a sport apparently so obsessed with expansion, rugby league doesn't seem to get very far. 12 teams were in Super League back in 1996, and here we are in 2020 with the same number (maybe even less if Toronto aren't given another run).
The way to change that is to actually have a robust strategy to expansion and actually expand when teams want to join, and not just palm them off for a few years playing against part-time sides on an uneven playing field.