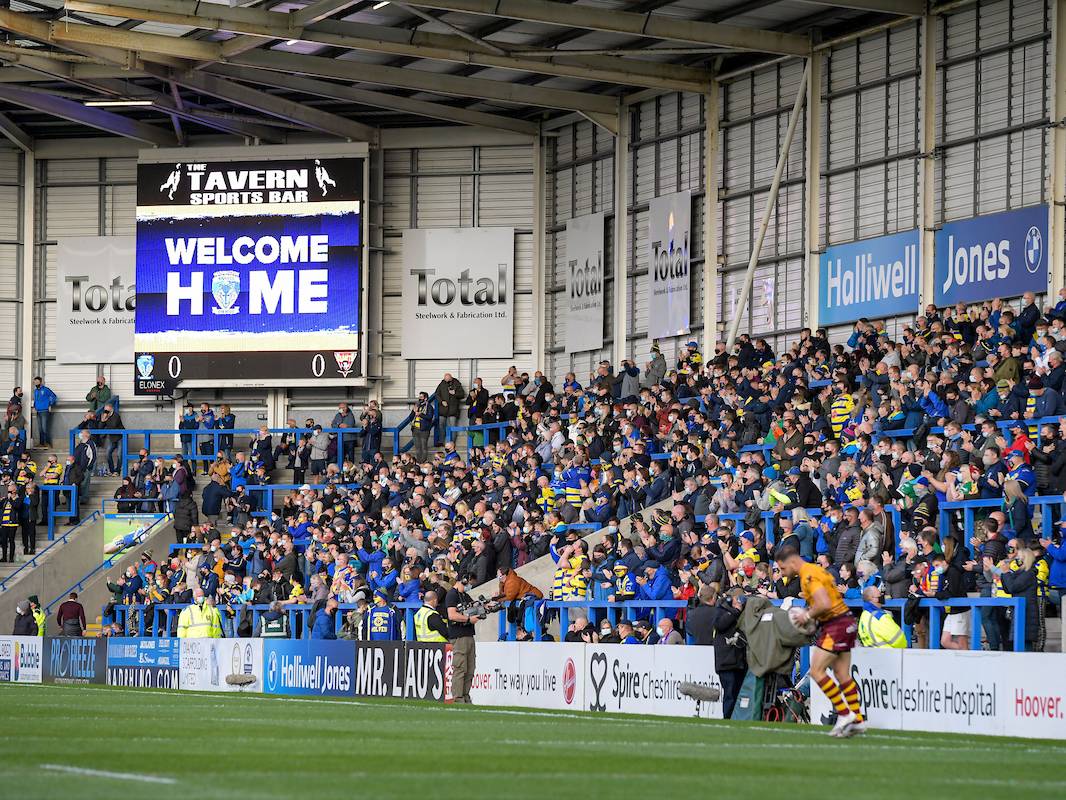 The developments in France re-enforce what we already know – COVID causing issues for rugby league is not going away.
The picture of just how the French government's restrictions will impact Super League might become clearer this week.
For now, it looks like teams will have to go over to play Catalans and Toulouse with potentially weakened squads.
Around 80% of players are believed to be double-vaccinated.
While a win here or there might not matter too much for those at the top of the table, given the make up of the play-offs, games involving Toulouse have a lot riding on them.
Should Wakefield, for example, have to take on a potential relegation rival with a weakened side, that could be very costly.
Wakefield chief executive Michael Carter told PA: "It's back to the old question of integrity of the competition because, if those rules change later in the season, teams could be allowed to travel with full-strength squads.
"I'm not saying the answers are easy because I don't know them but hopefully more information is given out on Thursday as to where we are. It's certainly not ideal as things stand at the minute."
Unfortunately, integrity hasn't been one of Super League's strong points in recent years.
It's clear that games must go ahead for a variety of reasons.
And if clubs can't persuade their players to be vaccinated for their trips to France, then it is they who will be punished.
Rugby league must now get to grips with its controllables.
COVID is of course something it cannot control – but it can control the punishments, and the move to penalise forfeited matches with a 48-0 defeat is a positive step.
Some might call it harsh – but it's clear that to some clubs, it was more beneficial to write off a game as a 24-0 defeat and be fresh for the following week.
One particular bug bear of mine that should be easily controllable is kick-off times.
For whatever reason, sloppiness has crept in to rugby league over the past few years.
Games rarely kick-off at their advertised time – and even pre-season friendlies over the weekend were kicking off at least five past the hour.
If the sport can't get the basics right, then it has little hope of achieving its bigger goals of growth and commercial prowess.
It appears too that the 13 seconds against discrimination will continue, much to the bemusement of fans over the weekend, who had seemingly forgotten all about the gesture in the off-season.
Perhaps a better communication over what the message is needs to accompany the silence if it is to continue.
It was a shame too that the usual media season launch for RFL competitions wasn't able to happen either.
Championship clubs gathered in York on Monday for photo opportunities ahead of the new campaign.
Nearly time for @betfred Championship 2022…#WeAreYork⚔️ pic.twitter.com/lKcJoacU88

— York City Knights ⚔️ (@YorkKnightsRLFC) January 17, 2022
Sadly, a handful of Zoom calls was all that the media could enjoy.
It feels like a long two years since the last proper event to kick-off a season, which are usually very well attended by clubs and media alike.
Below are a few of the stories from today's event.
Pauli Pauli: York is a Super League club
Anthony Thackeray to bring curtain down on career at end of season