Devon-based rugby union club lends a hand on Hunslet's trip to Cornwall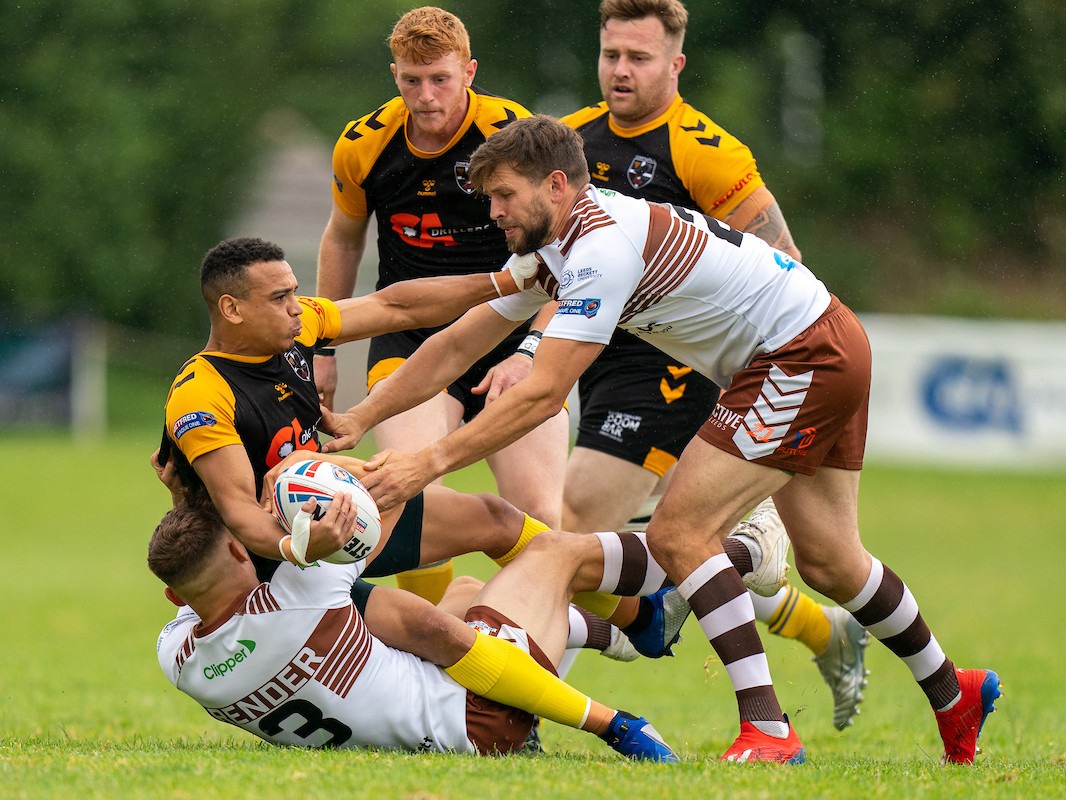 Hunslet said thanks to Devon-based club Cullompton RUFC after they successfully navigated a banana skin League 1 tie in Cornwall at the weekend.
Cornwall were buoyed from their historic first ever victory over West Wales Raiders the previous week and were level with the Parksiders at 18-all in the second half.
The Choughs had earlier led 12-0 through former Hunslet players Aaron Jones-Bishop and Tom Ashton.
Eventually Alan Kilshaw's side pulled clear to win 32-24.
DOWNLOAD: Keep up with all the latest on the Love Rugby League app and podcast
Preparation
The coach revealed they had travelled down the day before the game, and his squad were put through their paces at a local rugby union club.
Kilshaw said: "We needed to stop off somewhere for a run-out so I called (Kilshaw's fiancee) Hannah, who's from that neck of the woods, to check if there were any rugby clubs nearby.
"She pointed us towards Cullompton RUFC, which is a well-appointed ground, so we got out, set out the cones and we began to put the players through their paces.
"A chap approached us, asking what we were doing, and he was great, in fact he allowed us in the clubhouse for us to do our video review.
"We'd made the best of a bad situation, given the long journey.
"The players and the coaches are very grateful to Cullompton RUFC for being so hospitable, and to Hunslet's board for stepping up and providing us with accommodation for the night before the match. That was very important, there was no way we could have gone down on the same day."
Macauley Hallett's hat-trick proved decisive to help Hunslet to their sixth league win of the season, which consolidates their place in sixth place.
Kilshaw added: "The long journey down the previous day might have contributed to our slow start.
"We'd not gone five minutes out of Leeds when we hit an hour-long delay, with a traffic jam on the motorway, then there was a further delay when our driver had to be replaced as he'd filled his hours.
"Our supporters also played a part. They travelled down in numbers and really got behind us right through the game, including when we were behind."
MORE: League 1: Keighley score 86 over West Wales & Doncaster defeat Swinton